23" WOM Gong G#2-14 103 hz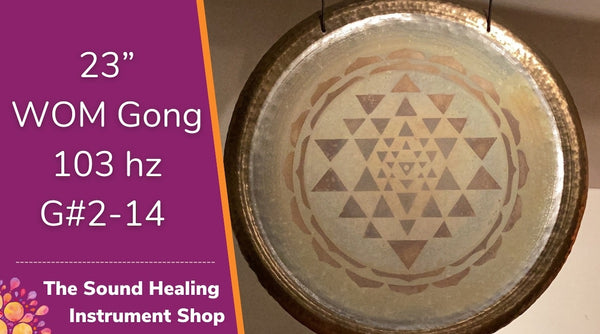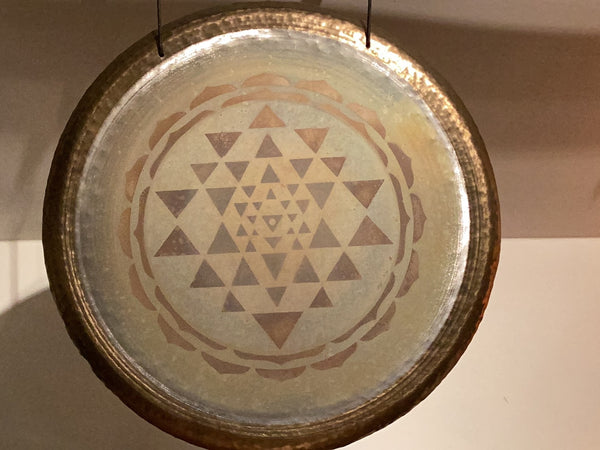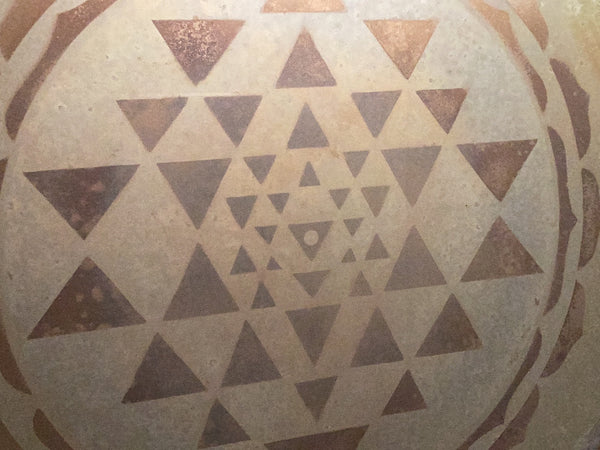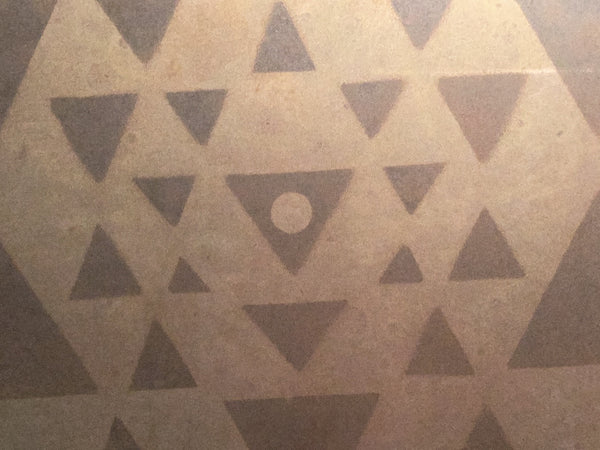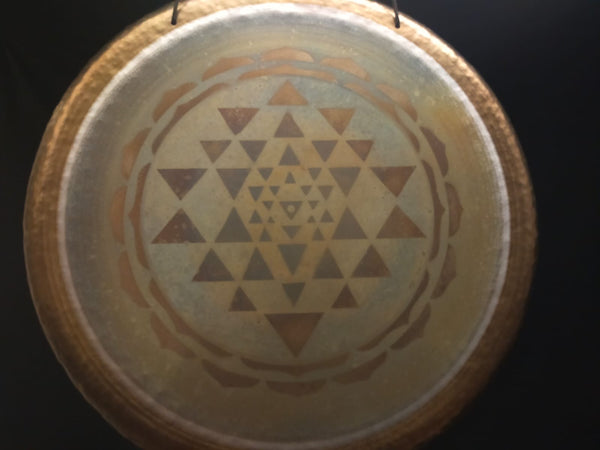 Would you like a sound file of this beautiful artisan gong?   I am trying my best to get video files for all our gongs, but keep running out of time. It's just Ivan and myself so it sometimes takes time to get everything done.. but we are happy and hope you are too. If you are serious about this gong, call me and I will make this video first. 
WOM Gongs are created one by one, completely by hand with care and passion by a young couple in Italy. By combining traditional methods with personal choices and innovative intuitions Tashi and Yashà are able to give the metal the necessary vibratory characteristics to create a complete and engaging sound experience in each and every gong.
These gongs are original, unique and authentic instruments.  They are high quality instruments, handled by hand in all construction steps. Choose a WOM gong if you love beautiful things and recognize the beauty of things made with love…. But most importantly, you should only choose it if you feel something resonating within you.
Shipping Costs

12" to 24" Gong- $55 (Canada Address) & $80 Can (USA Address)
26" to 30" Gong- $85 (Canada Address) & $110 Can (USA Address)
32" to 34" Gong- $95 (Canada Address) & $125 Can (USA Address)
36" Gong- $110 (Canada Address) & $135 Can (USA Address)
38" or larger, please contact us.
How do I care for a WOM gong?
The surface of the gongs is sensitive to grease and sweat from the hands, so we recommend not touching the gong when and where it is not necessary, and possibly clean it as soon as possible. Some creamy products for cleaning metals can be very aggressive with the surface, but you can successfully use specific spray degreasers for metals that evaporate quickly without leaving streaks. Many times a little water (preferably lukewarm) and a soft cloth is enough, in any case the surface must be gently rubbed and dried perfectly.
The string on the gong is particularly resistant to abrasion and cutting, but it is still a good practice to check the state near the nodes because the holes in the gong will deteriorate over time.
Does the external appearance affect the sound?
The decorative workings have little influence on the sound vibration of the gong, yet, in some mysterious way, in many instruments there seems to be a close analogy between the visual and sound aspects.
Furthermore, we think that the outward appearance can affect the player and his performance.
About the artists
WOM gongs are created in Italy by two very talented Italian artists, Tashi and Yashà.
WOM Handmade Sonic Tools is the natural evolution of ONDEROTONDE, a research and work project oriented to the therapeutic and expressive use of sound, with which we have created and promoted numerous study and practice opportunities over the years with seminars, courses, informative events and artistic.
In the summer of 2013 they started a research process on the sound behavior of various metals, which will later lead to the birth of the WOM brand.
The name WOM is also a sound and a symbol, it is the sound of the Spanda Mantra "Wuom" used in the practice of Hara Yoga and represents the universal vibration, the origin of all sound and reality
Our Guarantee
We want you to be 100% satisfied with your purchase.
If for some reason you are not happy, please call us. We want you to love what you buy, and we are happy to work with you to find the perfect item.
If you want to return or exchange an item, it must arrive to us in the same condition as when it was shipped out.
Stand Options
If you would like to display your gong on a stand, please call us and we can help you decide which stand would be the best option for your purposes. 
Custom Made Gong Stand. These are excellent stands that can be modified as your gong inventory grows. They take only minutes to assemble and are easily transportable. View the Custom Stands here.