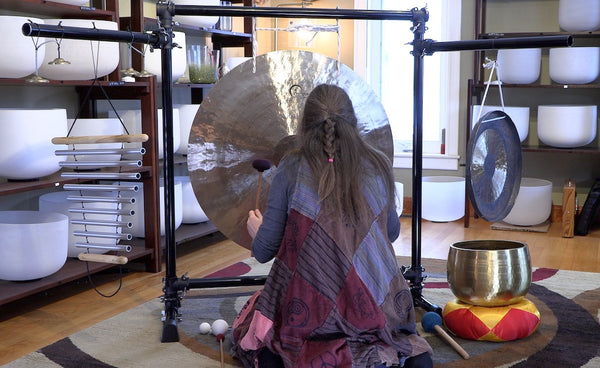 You are going to love these gong stands. They are super easy to take to events.
These sturdy gong stands set up in less 4 minutes! The best part, is that you can build onto the stands as you grow your repertoire of instruments. If you have a plain stand and purchase another gong, you can add a side are or extra top and side.
Want to add chimes? Add on a short side arm. Get a second big gong?... just change the length of your poles.
We would be happy to help you build a custom gong stand. Just give us a call. 
Shipping rates vary across the country.  
Be sure to call for a shipping rate.