Woodstock Chime - Mystic Spiral Confetti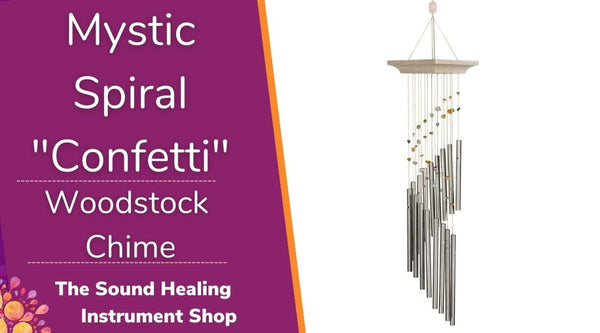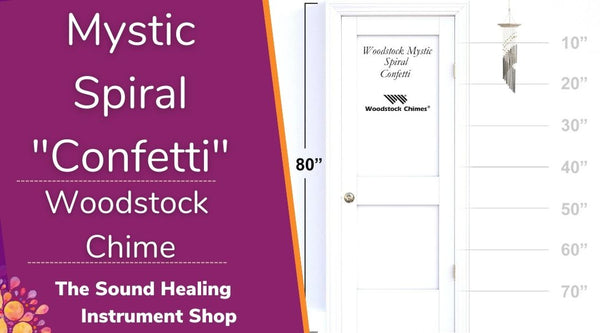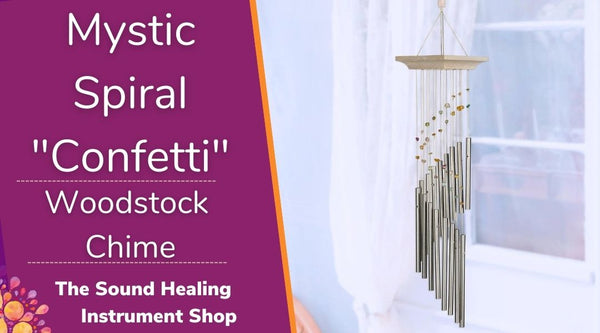 This unique spiral chime features multi-color stone accents and makes a mystical, sweet song.
Spirals are found throughout nature and represent growth and evolution. The spiral's winding path is a symbol of life's journey.
Our Mystic Spiral chime features genuine stone accents. This chime's name comes from its multi-colored stones that are reminiscent of confetti sparkling in the sun. But don't wait for a celebration! Every day is a perfect day for this spiral of chimes to add its soft, mystical music to your home or garden.
If your Woodstock Chime product breaks within our 1 year warranty they will replace it with new.
If you purchased it from The Sound Healing Instrument Shop, email Denise at relax@soundhealinginstruemnts.com
.
Please include documentation that you have a Woodstock Chimes product and that it is within warranty, which should include:
         Pictures of your broken chime, making sure to include the windcatcher and any writing or details that would help us identify it as one of our products.
         Approximate purchase date or date you received the chime and the name of the person who ordered for you.
Make sure you include your contact information with the chime, including your name, address, phone and email.
Once Denise has contacted Woodstock chimes and determined that your chime is one of their products and that it meets their criteria, Denise or someone from the Woodstock Chimes warrantee department will be in touch with you.