Woodstock Chime - Feng Shui Chi Energy - Jade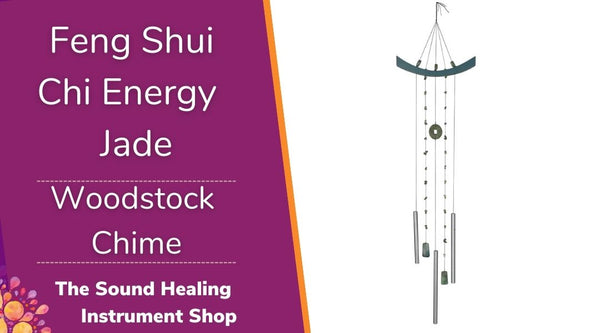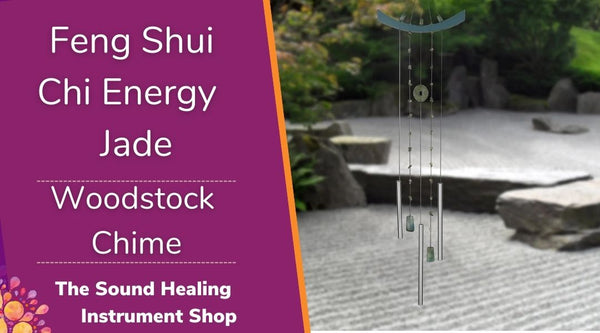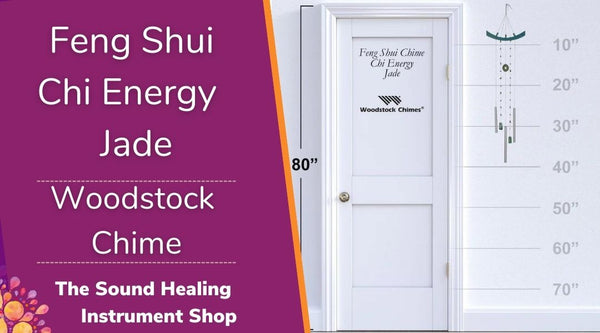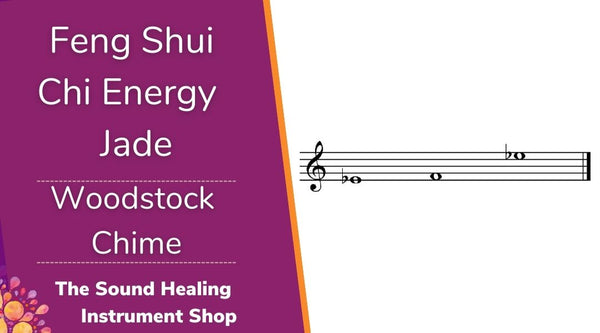 Beautifully designed with genuine stone accents, our Jade Chi Energy Chime will enhance any setting and blend with the positive aesthetics you are seeking.
In feng shui, the ancient Chinese practice of using arrangement to achieve harmony with the environment, windchimes are believed to have the power of redirecting energy in a space. In addition, by surrounding ourselves with beauty, music and various expressions of the sweetness of life, we benefit both ourselves and our environment.
Many people believe that wind chimes can bring good fortune, health and prosperity to the owner through the practice of Feng Shui. It is also believed that chimes can help break up bad energy in the home. Hollow tubes are said to help good chi energy circulate, and the use of three tubes helps to promote good luck for the young. Whether you endorse such philosophical claims or not, you'll find our Chi Energy Chimes to enhance any setting and blend with the positive aesthetics you are seeking.
 This chime carries a lifetime tuning guarantee.
This product is designed to hang from a string loop, rather than an O-ring.
This product has long strings that may tangle in strong winds. It may be preferable to hang it in a sheltered area or indoors.
If your Woodstock Chime product breaks within our 1 year warranty they will replace it with new.
If you purchased it from The Sound Healing Instrument Shop, email Denise at relax@soundhealinginstruemnts.com
.
Please include documentation that you have a Woodstock Chimes product and that it is within warranty, which should include:
         Pictures of your broken chime, making sure to include the windcatcher and any writing or details that would help us identify it as one of our products.
         Approximate purchase date or date you received the chime and the name of the person who ordered for you.
Make sure you include your contact information with the chime, including your name, address, phone and email.
Once Denise has contacted Woodstock chimes and determined that your chime is one of their products and that it meets their criteria, Denise or someone from the Woodstock Chimes warrantee department will be in touch with you.