Woodstock Chime - Encore Copper Bells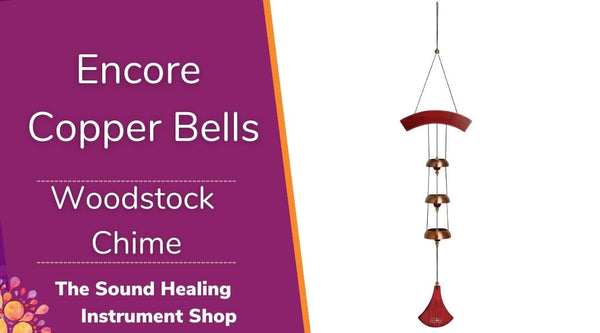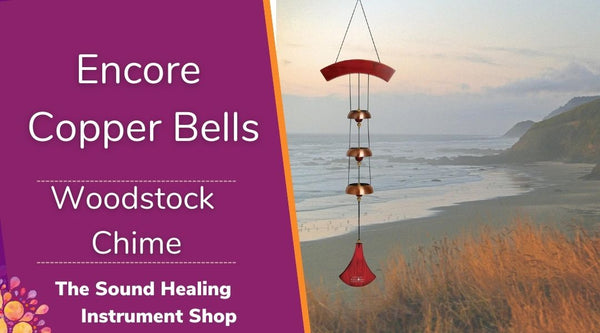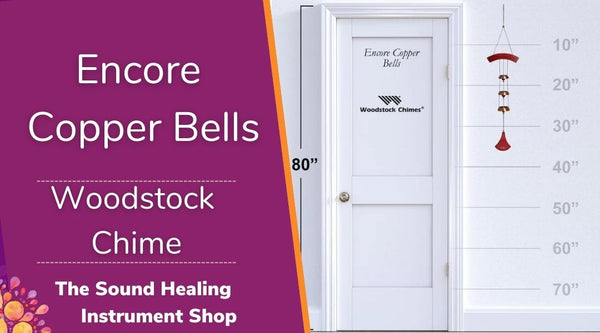 A stunning array of copper bells that ring brightly in the breeze.
For centuries, bells have been suspended in homes and temples in the Far East to ward off evil and attract good luck and prosperity. Bells have also been used to accompany worship. The Chinese were the first to control the pitch or note of a bell, making it possible for them to play tunes. The Encore Copper Bells are inspired by ancient Chinese bells and work in harmony with the wind to create gentle, soothing tones. Place these wind bells anywhere inside or out to protect you and to create peaceful bell songs.
The temple bell dies away
The scent of flowers in the evening
Is still tolling the bell.
Haiku by Reginald Horace Blyth, 1898-1964.
If your Woodstock Chime product breaks within our 1 year warranty they will replace it with new.
If you purchased it from The Sound Healing Instrument Shop, email Denise at relax@soundhealinginstruemnts.com
.
Please include documentation that you have a Woodstock Chimes product and that it is within warranty, which should include:
         Pictures of your broken chime, making sure to include the windcatcher and any writing or details that would help us identify it as one of our products.
         Approximate purchase date or date you received the chime and the name of the person who ordered for you.
Make sure you include your contact information with the chime, including your name, address, phone and email.
Once Denise has contacted Woodstock chimes and determined that your chime is one of their products and that it meets their criteria, Denise or someone from the Woodstock Chimes warrantee department will be in touch with you.