Woodstock Chime - Chimes of the Forest - Cocoa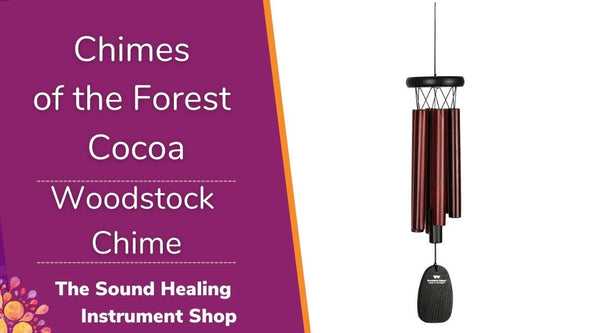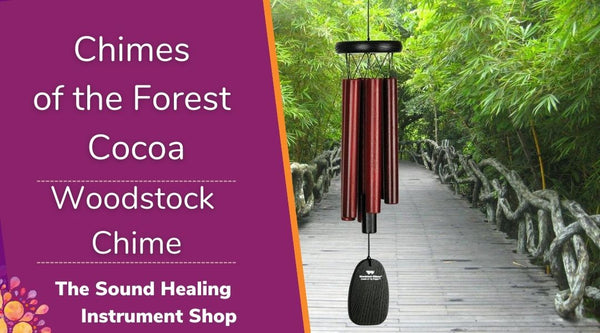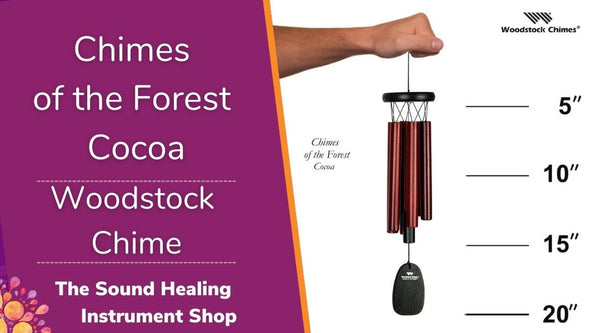 The soft, smooth tone of this wooden windchime adds a serene note to its surroundings.
Made with solid wood dowels, it has a natural look that will complement any decor. The sound made by the chime is deeply soothing, like the feeling you get when you take a walk through the woods, quiet and hushed, with only the gentle tapping of the branches and the breeze in your ears. Many health care professionals now recommend "forest bathing" as an antidote to the stresses of modern life. May our Chimes of the Forest bring the tranquil sounds of nature to your home or garden.
"I took a walk in the woods and came out taller than the trees."
-Henry David Thoreau
 This product is designed to hang from a string loop, rather than an O-ring.
If your Woodstock Chime product breaks within our 1 year warranty they will replace it with new.
If you purchased it from The Sound Healing Instrument Shop, email Denise at relax@soundhealinginstruemnts.com
.
Please include documentation that you have a Woodstock Chimes product and that it is within warranty, which should include:
         Pictures of your broken chime, making sure to include the windcatcher and any writing or details that would help us identify it as one of our products.
         Approximate purchase date or date you received the chime and the name of the person who ordered for you.
Make sure you include your contact information with the chime, including your name, address, phone and email.
Once Denise has contacted Woodstock chimes and determined that your chime is one of their products and that it meets their criteria, Denise or someone from the Woodstock Chimes warrantee department will be in touch with you.