Woodstock Chime - Chimes of Mars - Green Wash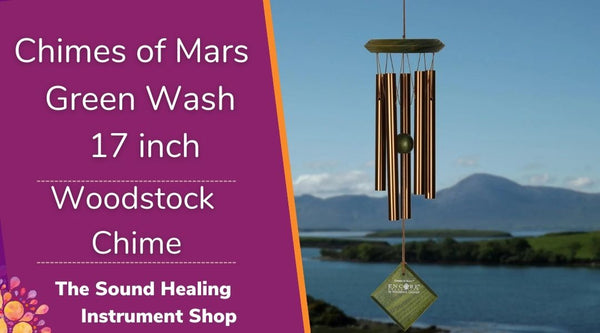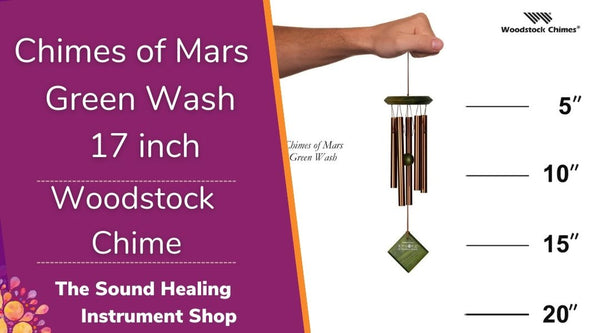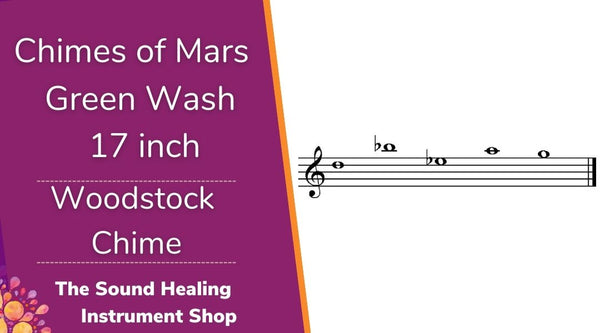 The Chimes of Mars is named for the mysterious "red planet". Named after the Roman god of war, Mars is the 4th planet from the sun.
It's nickname comes from the iron oxide that is so prevalent on its surface, which gives it a reddish appearance.
This chime is designed and handcrafted for superior musical performance. It is hand-tuned to a universal, pentatonic (five-note) scale and acts in concert with the wind to create random patterns of wonderful sound. Harmonizes beautifully with all the other Encore Collection chimes.
This chime carries a lifetime tuning guarantee.
This product is designed to hang from a string loop, rather than an O-ring.
This chime was designed with a removable windcatcher that can be taken to a trophy shop, printer or jeweller to be engraved or silk-screened.
If your Woodstock Chime product breaks within our 1 year warranty they will replace it with new.
If you purchased it from The Sound Healing Instrument Shop, email Denise at relax@soundhealinginstruemnts.com
.
Please include documentation that you have a Woodstock Chimes product and that it is within warranty, which should include:
         Pictures of your broken chime, making sure to include the windcatcher and any writing or details that would help us identify it as one of our products.
         Approximate purchase date or date you received the chime and the name of the person who ordered for you.
Make sure you include your contact information with the chime, including your name, address, phone and email.
Once Denise has contacted Woodstock chimes and determined that your chime is one of their products and that it meets their criteria, Denise or someone from the Woodstock Chimes warrantee department will be in touch with you.