Woodstock Chime - Chimes of Crystal Silence - Bronze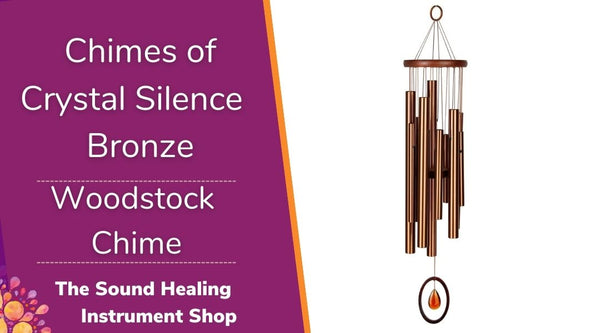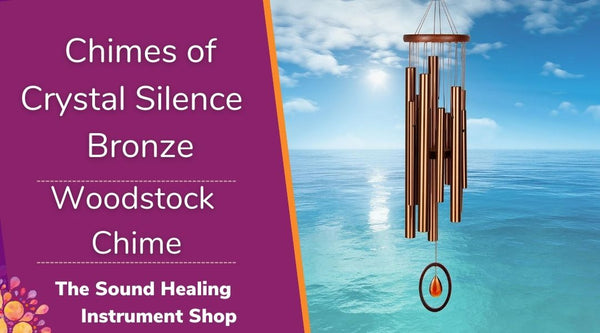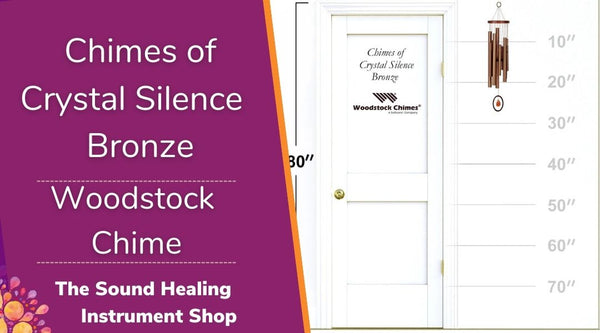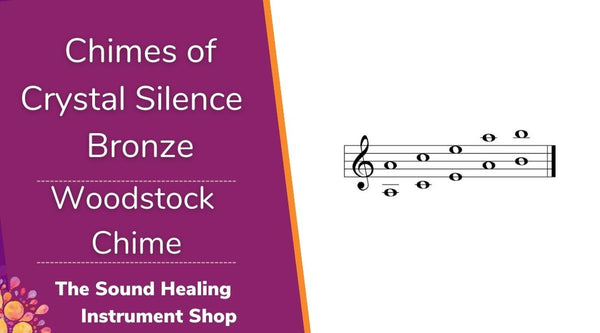 A tribute to Chick Corea, this chime is tuned to the opening and closing chords of Corea's jazz masterpiece,
Crystal Silence
, which was recorded as a duet with vibraphonist Gary Burton.
Considered one of the foremost jazz pianists, Corea started playing the piano when he was a child and started playing gigs while in high school. Nominated over 60 times, Corea won 25 Grammy¬Ã† Awards, the first in 1976 and the most recent in 2021. Featuring tubes of different diameters, our Chimes of Crystal Silence has a unique look to go with its uncommonly beautiful song.
Must be heard! This chime showcases a unique and beautiful sounding feature called "octave doubling." Each note is duplicated one octave higher than the main scale. This expands the range of the chime while adding harmonic content and beauty to the sound.
This chime carries a lifetime tuning guarantee.
This chime was designed with a removable windcatcher that can be taken to a trophy shop, printer or jeweler to be engraved or silk-screened.
If your Woodstock Chime product breaks within our 1 year warranty they will replace it with new.
If you purchased it from The Sound Healing Instrument Shop, email Denise at relax@soundhealinginstruemnts.com
.
Please include documentation that you have a Woodstock Chimes product and that it is within warranty, which should include:
         Pictures of your broken chime, making sure to include the windcatcher and any writing or details that would help us identify it as one of our products.
         Approximate purchase date or date you received the chime and the name of the person who ordered for you.
Make sure you include your contact information with the chime, including your name, address, phone and email.
Once Denise has contacted Woodstock chimes and determined that your chime is one of their products and that it meets their criteria, Denise or someone from the Woodstock Chimes warrantee department will be in touch with you.