Woodstock Chime - Bells of Paradise - Bronze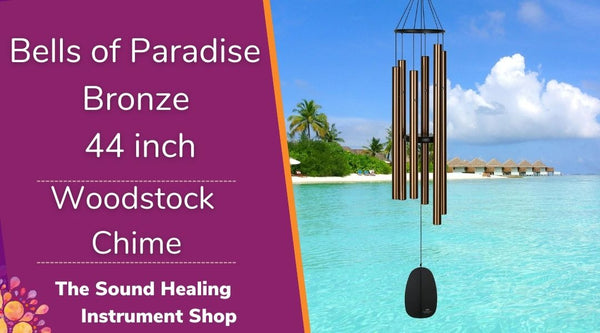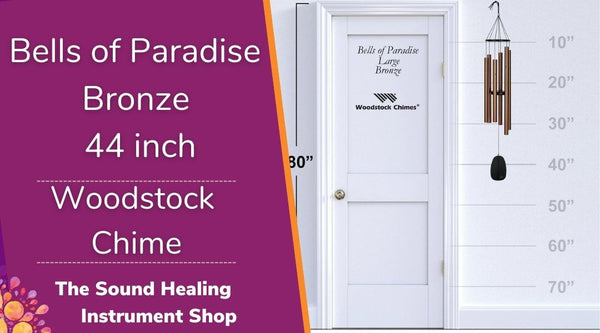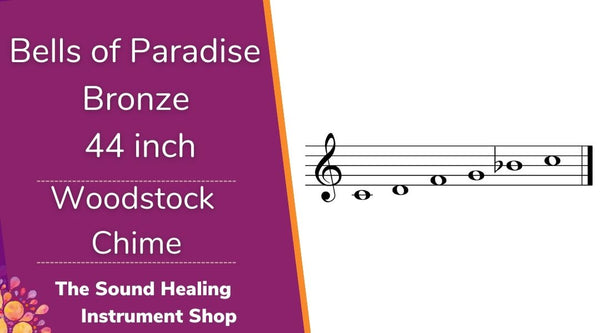 The sound of these elegant chimes will evoke wonder and delight.
The elegant look and evocative sound of this chime will deeply satisfy your longing for paradise. Made of aluminum tubes that are specially suspended, these chimes resonate longer than other windchimes, bathing you in enduring harmony every time the wind blows. Hang this chime in your home or yard and enjoy the sounds of paradise right where you are.
This chime carries a lifetime tuning guarantee.
If your Woodstock Chime product breaks within our 1 year warranty they will replace it with new.
If you purchased it from The Sound Healing Instrument Shop, email Denise at relax@soundhealinginstruemnts.com
.
Please include documentation that you have a Woodstock Chimes product and that it is within warranty, which should include:
         Pictures of your broken chime, making sure to include the windcatcher and any writing or details that would help us identify it as one of our products.
         Approximate purchase date or date you received the chime and the name of the person who ordered for you.
Make sure you include your contact information with the chime, including your name, address, phone and email.
Once Denise has contacted Woodstock chimes and determined that your chime is one of their products and that it meets their criteria, Denise or someone from the Woodstock Chimes warrantee department will be in touch with you.