Woodstock Chime - Blue Lapis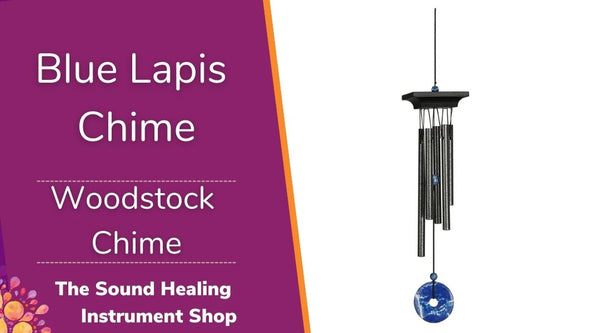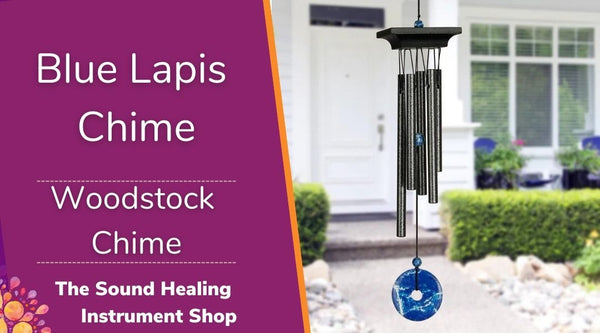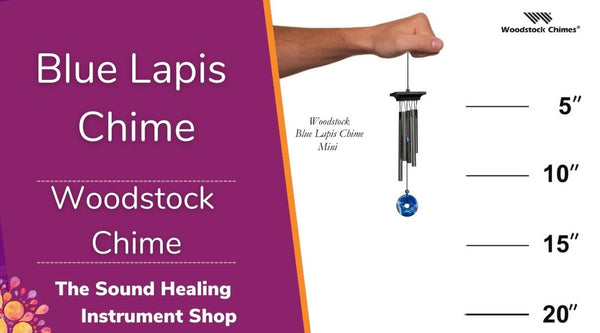 This delightful small chime has colourful accents, making it a treat for your eyes and ears!

Lapis, also called lapis lazuli, is a beautiful blue-colored stone often found with veins of white marble. The ancient Egyptians used lapis to represent heaven. They made amulets and ornaments and even ground it to be used as eye shadow. This shade of blue is the color of inspiration, sincerity and spirituality. Let the angelic music from this chime echo throughout your home.
This product is designed to hang from a string loop, rather than an O-ring.
If your Woodstock Chime product breaks within our 1 year warranty they will replace it with new.
If you purchased it from The Sound Healing Instrument Shop, email Denise at relax@soundhealinginstruemnts.com
.
Please include documentation that you have a Woodstock Chimes product and that it is within warranty, which should include:
         Pictures of your broken chime, making sure to include the windcatcher and any writing or details that would help us identify it as one of our products.
         Approximate purchase date or date you received the chime and the name of the person who ordered for you.
Make sure you include your contact information with the chime, including your name, address, phone and email.
Once Denise has contacted Woodstock chimes and determined that your chime is one of their products and that it meets their criteria, Denise or someone from the Woodstock Chimes warrantee department will be in touch with you.