Wingo Patterned Egg Shaker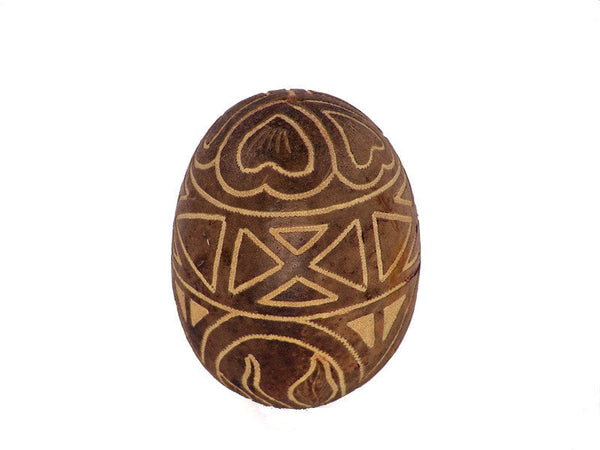 This cute little egg shaker can make a big impact with it's soothing rattling sounds.  From the Wingo tree, this nut is cleaned, dried, and filled with beans. Each is hand carved in the Shipibo tribe motif.
It is artwork you can play! 
SHIPPING RATES
Shipping in Canada
We can pack several items into one box. For orders under $250, shipping is $23
Free shipping on orders over $250

Shipping to the USA
Shipping to the USA varies from state to state and can range from $23 and up. Please call or send us your town, state and zip code and we will give you an accurate rate.