Woodstock Chime - SeaScapes Seafoam Green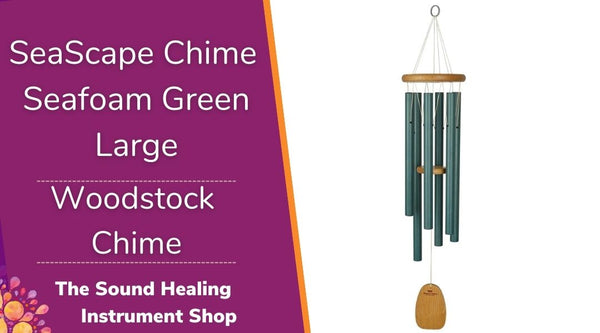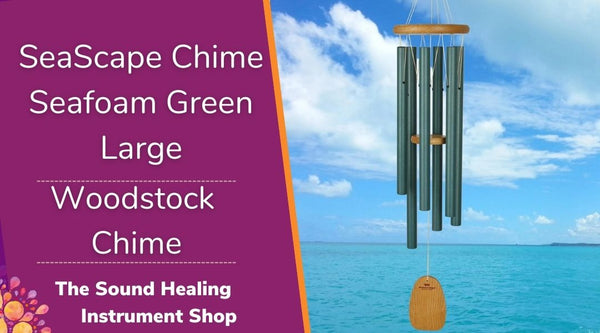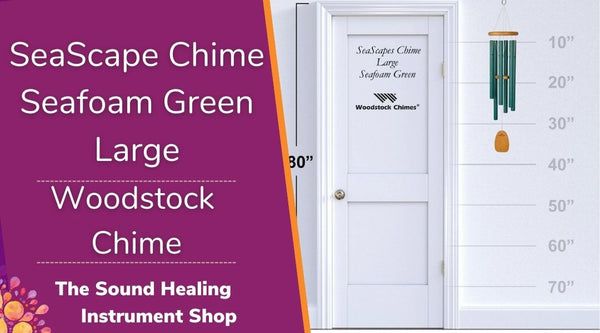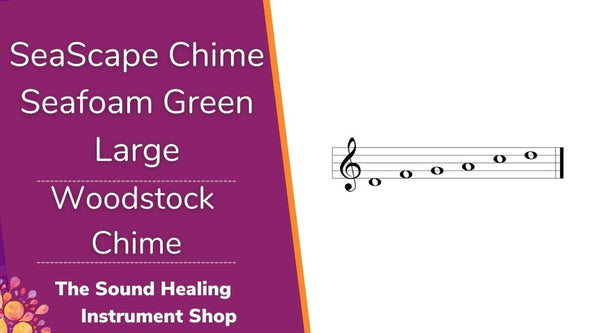 A beautiful, tranquil chime with a gleaming finish and gentle song.
Featuring textured tubes with a gleaming finish, this tranquil wind chime is tuned to an ancient Asian pentatonic scale using a pure tuning system. The inspiring sound coupled with the softly shining seafoam green tubes gives you a peaceful feeling reminiscent of a relaxing day at the beach. So, even if you're not collecting shells or sea glass, you just might be transported by this charming windchime and its delightful tones. Our SeaScapes Chime will bring the tranquility of ocean waves to any room or outdoor porch.
If your Woodstock Chime product breaks within our 1 year warranty they will replace it with new.
If you purchased it from The Sound Healing Instrument Shop, email Denise at relax@soundhealinginstruemnts.com
.
Please include documentation that you have a Woodstock Chimes product and that it is within warranty, which should include:
         Pictures of your broken chime, making sure to include the windcatcher and any writing or details that would help us identify it as one of our products.
         Approximate purchase date or date you received the chime and the name of the person who ordered for you.
Make sure you include your contact information with the chime, including your name, address, phone and email.
Once Denise has contacted Woodstock chimes and determined that your chime is one of their products and that it meets their criteria, Denise or someone from the Woodstock Chimes warrantee department will be in touch with you.