SELA 18" and 22" Ocean Drums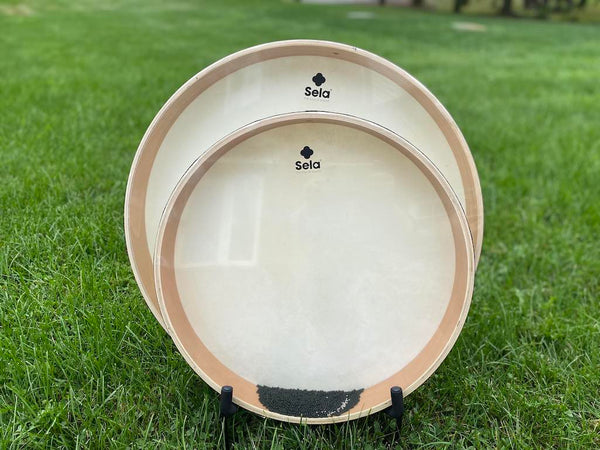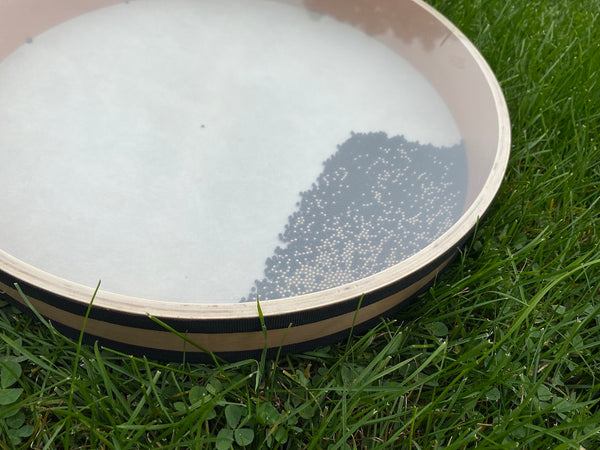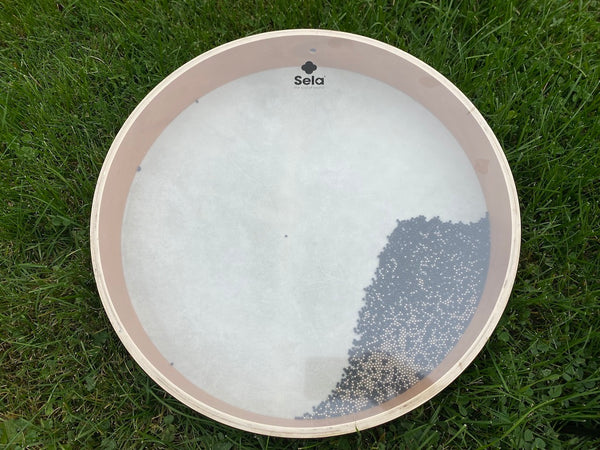 Dive into the soothing rhythms of the sea with a Sela Ocean Drum - the ultimate instrument for capturing the essence of the ocean's calming waves right in your hands.
🌊 Experience Oceanic Harmony: Feel the tranquil embrace of the ocean with each gentle tip and tilt of our Ocean Drum. It's like having the beach at your fingertips, perfect for meditation, relaxation, or adding a unique twist to your musical compositions.
🥁 High-Quality Craftsmanship: Crafted with precision and care, the Sela Ocean Drum mimics the authentic sound of the ocean. The clear synthetic head and two different sized shot fillings produce a realistic, rolling wave effect that's mesmerizing to both the eyes and ears.
🎵 Versatile Soundscapes: Whether you're a musician looking to add an ethereal touch to your music or simply seeking a therapeutic escape, the Ocean Drum is incredibly versatile. Experiment with different angles and techniques to create an array of oceanic soundscapes.
🌟 Perfect for All Ages: Easy to play and suitable for all skill levels, this instrument is an excellent choice for kids and adults alike. It's a wonderful addition to classrooms, music therapy sessions, and home relaxation practices.
🏖️ Portable and Durable: Designed for on-the-go oceanic inspiration, our Ocean Drum is lightweight and durable, making it an ideal companion for beach trips, outdoor gatherings, or your cozy home oasis.
🎁 Great Gift Idea: Share the magic of the ocean with friends and loved ones. The Ocean Drum makes a unique and thoughtful gift for birthdays, holidays, or any special occasion.
🔊 Hear the Ocean's Call: Whether you're a musician, a mindfulness enthusiast, or someone seeking a touch of coastal serenity, our Ocean Drum beckons you to listen to the call of the sea.
Don't miss the chance to own this mesmerizing instrument that brings the ocean's tranquility to your fingertips. Dive into the world of soothing rhythms and order your Ocean Drum today!
Click Here for Shipping Rates
Shipping in Canada
We can pack several items into one box. For orders under $250, shipping is $23
Free shipping on orders over $250

Shipping to the USA
Shipping to the USA varies from state to state and can range from $23 and up. Please call or send us your town, state and zip code and we will give you an accurate rate.