Neoprene Liners with Scarves for Singing Bowls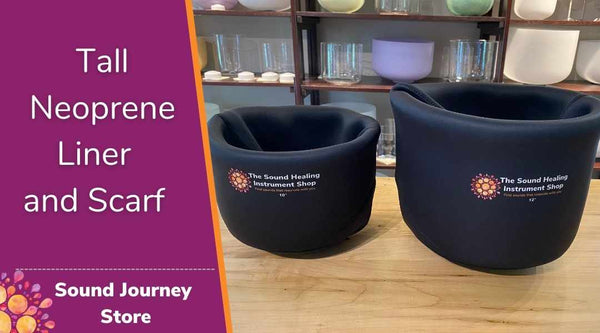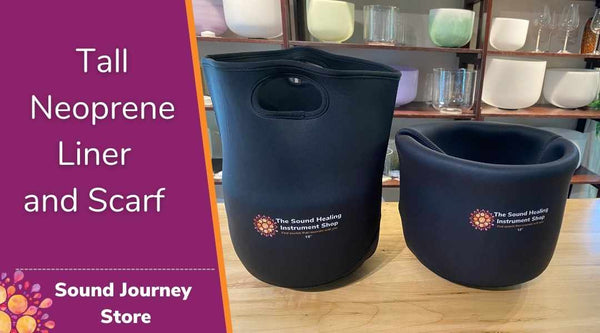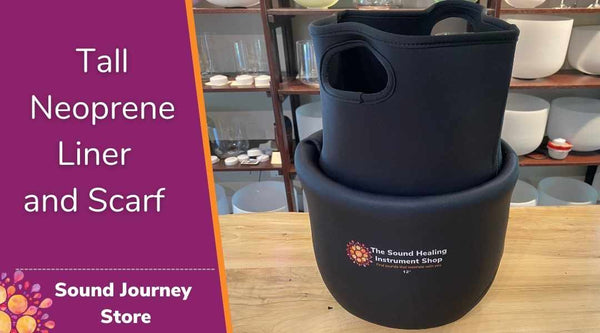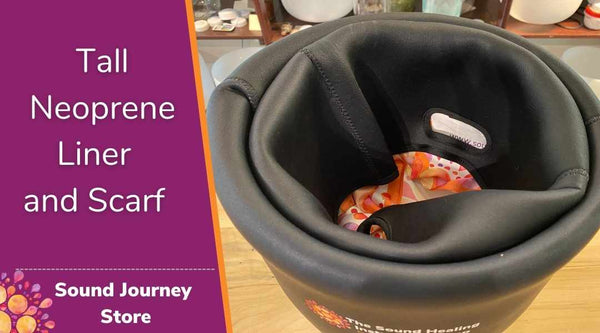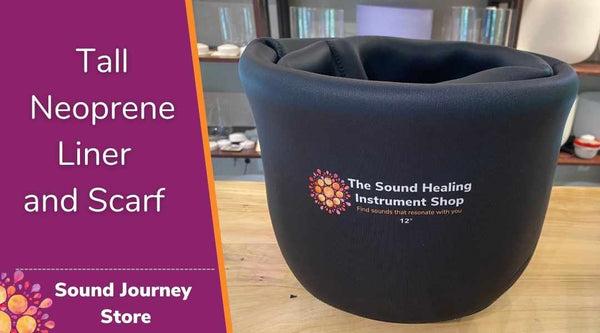 Introducing our innovative Neoprene Singing Bowl Liners – the ultimate solution for safeguarding your valuable crystal singing bowls. These liners are designed with tall sides that offer numerous benefits:
Effortless Protection: Our neoprene liners provide substantial padding, eliminating the need for extra bubble wrap or foam to prevent your bowls from shifting or colliding during storage or transportation.
Space-Efficient Nesting: With these liners, bowls with as little as a 2" gap between them can be safely nested within each other. This efficient stacking not only saves space but also ensures the protection of your cherished instruments.
Simple Organization: Each liner is thoughtfully labeled with the corresponding bowl size, making it a breeze to identify and select the right liner for your specific bowl. This labeling system simplifies both packing and unpacking.
Long-Term Safety: Unlike bubble wrap, which degrades over time and may lead to glass-to-glass contact, our neoprene liners provide consistent, enduring protection for your crystal singing bowls.
Comprehensive Protection: For frosted bowls, we've included a complimentary scarf for an extra layer of security. Wrap your bowl in the scarf, slide it into the liner, and rest easy knowing your bowls are shielded from harm.
Invest in our Neoprene Singing Bowl Liners today and experience the peace of mind that comes with knowing your precious instruments are always safe and sound. Protect your investment with this convenient and durable solution.