Fish Scrape Jr. w/ Pond Pouch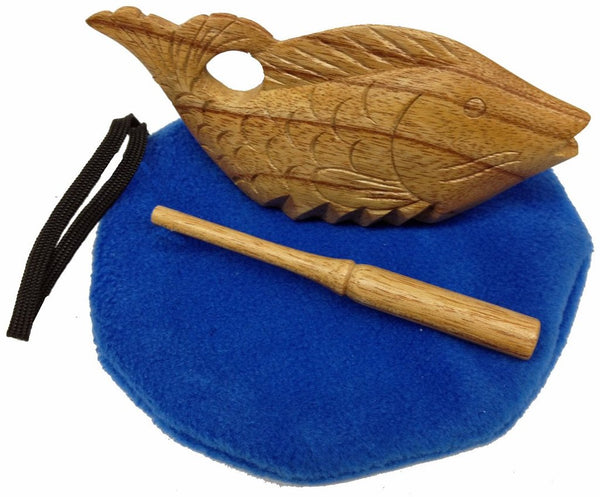 Made in Bali

A cushy fleece pouch in the shape of a blue pond makes a comfy home for your fishy! It's a decorative wood block that makes a high pitch sound when struck or scrapped with the stick. 7" x 3". Pad is 8" round. 
SHIPPING RATES
Shipping in Canada
We can pack several items into one box. For orders under $250, shipping is $23
Free shipping on orders over $250

Shipping to the USA
Shipping to the USA varies from state to state and can range from $23 and up. Please call or send us your town, state and zip code and we will give you an accurate rate.