Dragonfly Mallets - MINI ROLLERS SMALL (RSMRS)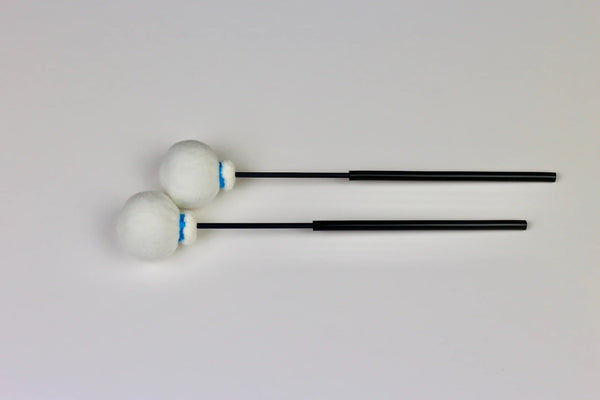 RESONANCE SERIES MINI ROLLERS SMALL (RSMRS)
* THIS IS SOLD AS A PAIR of TWO. 
These diminutive little mallets are perfect for expanding the timbral palette of any gong.  The thin fiberglass handles are super comfortable in the hand and minimize any contact sound.  Because these mallets are quite small, they're ideal for drawing lots of higher overtones from your gong. These also sound and feel fantastic on singing bowls, eliciting a clear, pure tone.  Perfect for single-notes on a variety of sizes of both Himalayan and crystal bowls.  The short, thin handles are comfortable in the hand and very easy to play.  The slight flexibility of the fiberglass ensures a beautiful sound quality at all times.
1 ½" core on 5/32" x 10 ½" fiberglass handles wrapped with felt and fleece.  Sold as a single or a pair.