Acolyte Euphonic Array™ Bass Chroma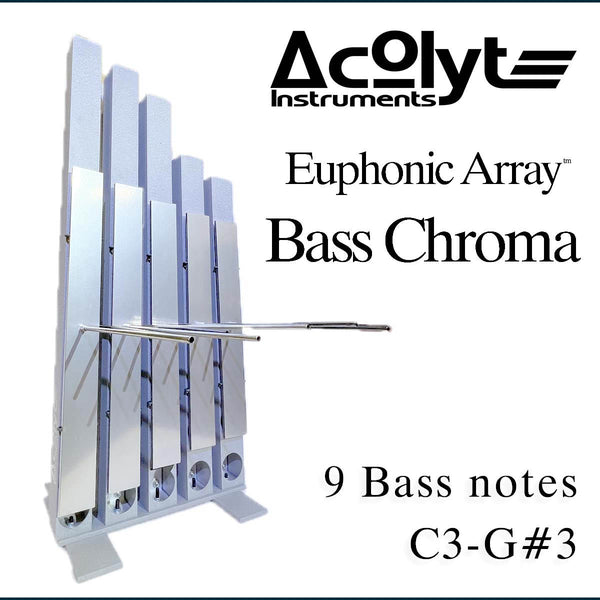 Notes on this Array:
C3-G#3
9 Euphone BASS Notes
Specifications:
An innovation in sound
Completely Modular and Expandable
Easy setup and breakdown

Materials: Powder Coated Aluminum body

Stainless Steel playing rods
Tuned to 440hz standard – tunable to 432hz for an additional fee
Friction activated with water (YES, this instrument likes to be wet!)
Invented and Manufactured in the U.S.A.
Free shipping in Canada.  Call for shipping everywhere else.