Acolyte Euphonic Array™ 1D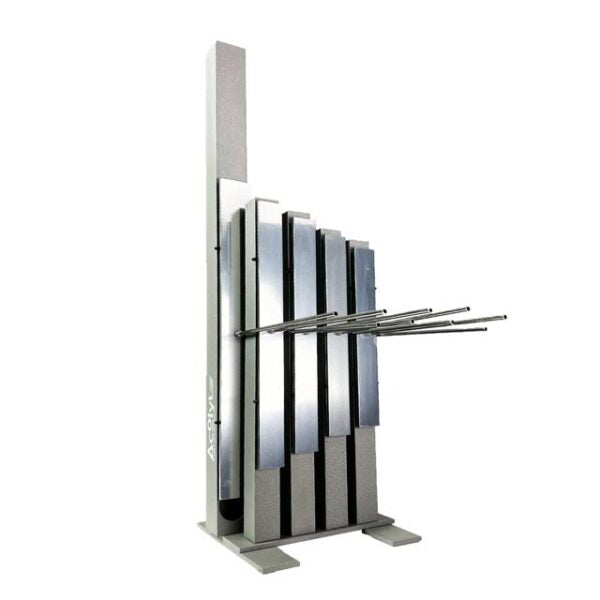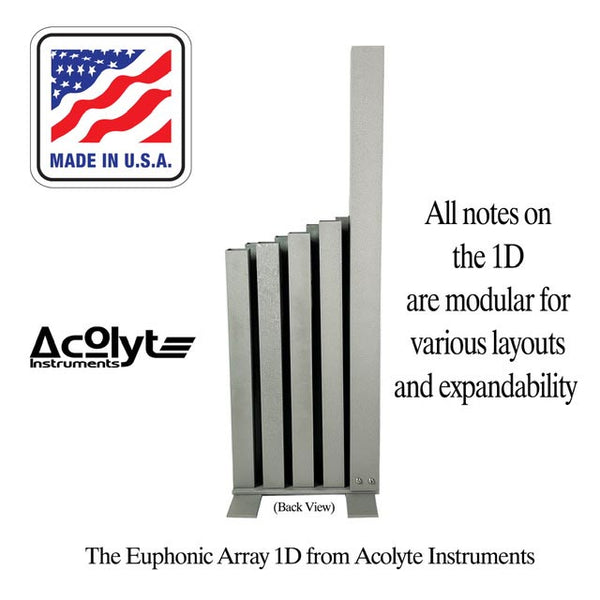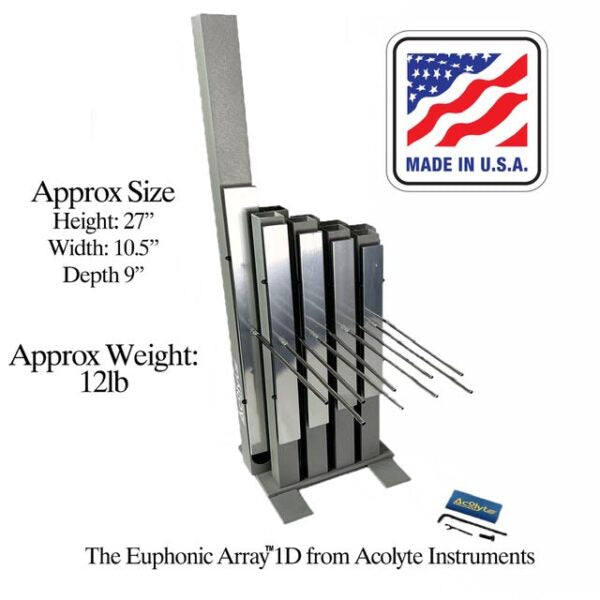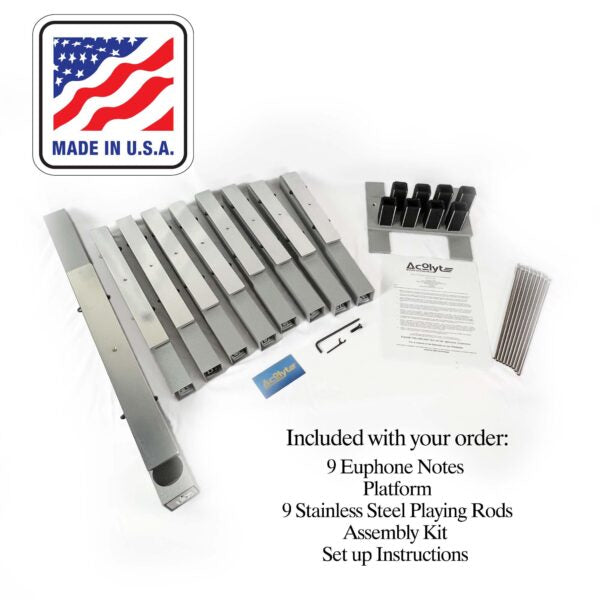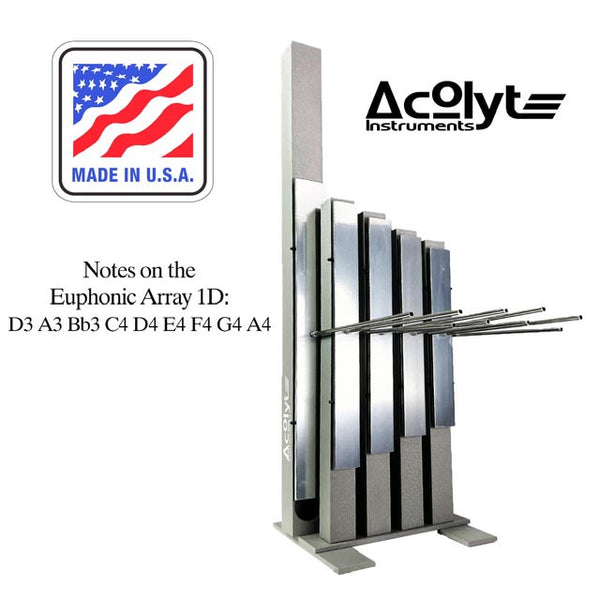 The Euphonic ARRAY 1D is a completely modular and expandable, friction activated musical instrument, and the next generation of Chris Andersen's original conception which was created in Kingston NY in 2019 .The ARRAY 1D  will bring you a playing and sound experience unlike anything you have seen, heard or felt before!
The Acolyte Instruments Euphonic ARRAY 1D has a total of 9 notes – D3 A3 Bb3 C4 D4 E4 F4 G4 A4. For those who are familiar with Handpans it has the same scale layout as the Kurd scale, also more commonly known in music theory as D minor.
D3 A3 Bb3 C4 D4 E4 F4 G4 A4
An innovation in sound
Completely Modular and Expandable
Easy setup and breakdown
Approx. Dimensions : 27"Hx10-1/2"Wx9"D
Materials: Powder Coated Aluminum body
Stainless Steel playing rods
Tuned to 440hz standard – tunable to 432hz for an additional fee
Friction activated with water (YES, this instrument likes to be wet!)
Invented and Manufactured in the U.S.A.
While the ARRAY 1D is optimized to play in D minor, all its individual notes are completely interchangeable. For example, if you want to vary the order of your notes (for right or left handed play) OR if you want to add additional notes, you can, enabling you to play in different keys and scales.
Yes this means you CAN play a Euphonic CHROMATICALLY – with the  Euphonic CHROMA 1, a fully chromatic instrument with more notes and a higher price point. BUT don't forget, since all notes will be interchangeable among all models, if you purchase the 1D now, you could later purchase an additional stand, plus the notes you are missing, in order to build your OWN chromatic array!
For everyone in the soundhealing arena – YES we can also tune your instruments to 432hz (for an additional fee and wait time), otherwise our Euphonics are tuned to standard 440hz. Just give us a call for this option.
Individual euphones (notes) as well as expansion stands are also available.