Clear Handle Singing Bowl Practitioner Wands and Padded Bag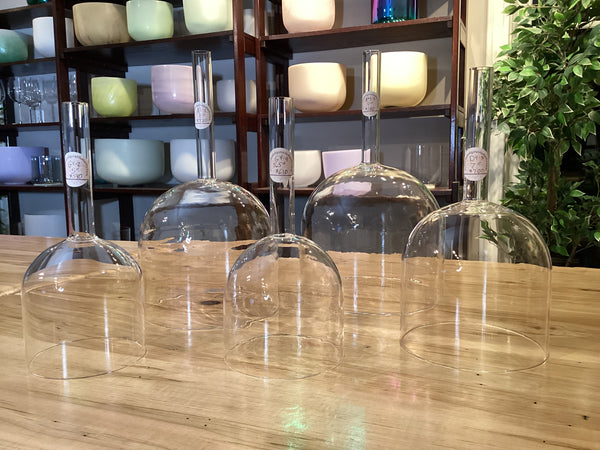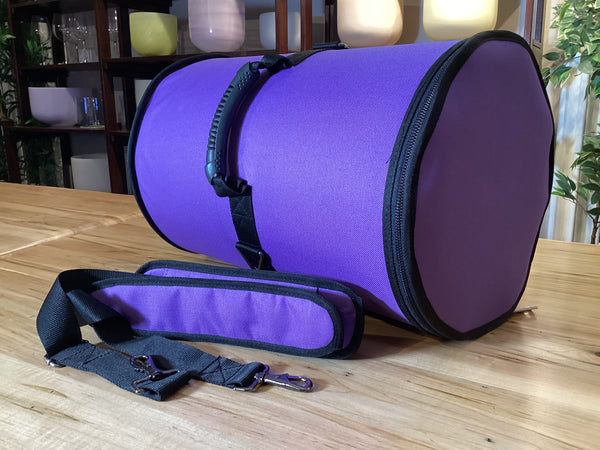 Currently, there are no available videos for the clear handle singing bowls. To hear the pitch, you can reference the corresponding note in our listing of frosted bowls. While those bowls are frosted and these are clear bowls are clear, they will produce the same note. The difference is that their timbre will be crisper and more distinct sound.
Unlock the boundless potential of energy work, sound therapy, and spiritual healing with our Clear Handle Singing Bowl, also known as a Practitioner Wand. Crafted to empower practitioners, healers, and seekers, this exquisite tool is your gateway to a world of positive energy and profound transformation.
Each handle bowl in our collection includes a padded bag and mallet, making them the ideal companions for your holistic practices.
🔮 Crystal Clear Focus: Our hand-held clear crystal singing bowls concentrate energy precisely where you need it in the body. Experience the sensation described as a beautiful, grounding embrace by those who've tried it. It's a cherished choice for both sound bath enthusiasts and private sessions.
💬 Client Testimonial: "I felt like I was laying in a crystal tube. It was the best part of the sound bath."
🎵 Harmonious Perfection: Rest assured, all our practitioner crystal singing bowls are pitch-perfect. Feel free to walk around while your singing bowls resonate, and witness the magic of perfect harmonies enveloping your surroundings.
🌟 Key Features:
Each Handle Bowl Comes with a Padded Bag and Mallet.
Ideal for Focusing Energy on Specific Body Areas.
Creates a Beautiful, Grounding Sensation.
Perfect for Sound Baths and Private Sessions.
Experience Harmonious Perfection in Your Practice.
🎁 Enhance Your Sound Practice: Elevate your sound healing practice with the magic of Practitioner Wands and Handle Bowls. Your journey to harmony, balance, and well-being awaits!
Experience the transformative power of crystal-clear sound healing. Order your practitioner wands and handle bowls today and make every session a harmonious masterpiece. 🌈🌌

Click Here for Shipping Rates
Shipping in Canada
We can pack several items into one box. For orders under $250, shipping is $23
Free shipping on orders over $250

Shipping to the USA
Shipping to the USA varies from state to state and can range from $23 and up. Please call or send us your town, state and zip code and we will give you an accurate rate.