Sound Practitioner Courses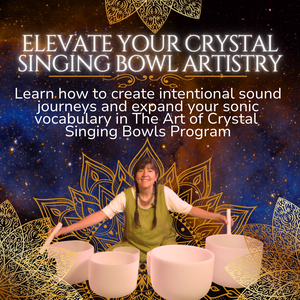 THE ART OF CRYSTAL SINGING BOWLS
Offering both Certified and non-certified programs, The Art of Crystal Singing Bowls will leave you feeling CONFIDENT about the sound journeys you create. Learn how to create stunning sound journeys and play your crystal singing bowls with intention in our incredible program that you complete at your own pace. Taught by lifelong musician and educator as well as founder of Sound Journey Store- Denise Blaney. We are so confident in it, that we are offering your first 12 classes for FREE!
In addition to the program, we have created our own private community hub within the program where students in our program can learn, grow, and connect with each other.
Click on the link below to learn more: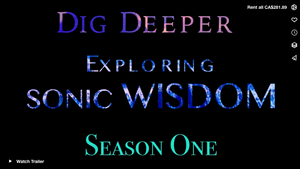 Dig Deeper
I can't speak highly enough of the three gentlemen who offer this program. I have completed 216 hours of this program. That is 6 seasons of this course, each season as 12 three hour episodes filled with great knowledge and information. This is my go to place for sending people who want to learn about sound. This is the same team as the School of Gong, listed next. However in the School of Gong, there are many other courses offered.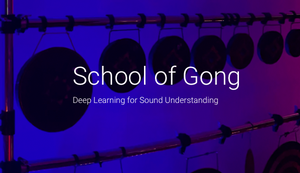 School of Gong
In October 2022, Ivan and I participated in a 10 day in person gong workshop with this team. Ten glorious days of gong, from 9 am to 9 pm. Every moment we learned something new and valuable. The teaching style of Mike, Mitch and Thomas were of the highest calibre. They are now offering a variety of online classes for you to choose from. You can't go wrong with any of them.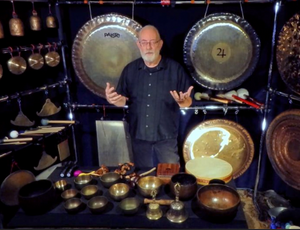 Michael Bettine's Free Master Class
We met Michael at gong camp and were very impressed with his down to earth nature. He ias kind soul who is offering these 12 videos create a complete 6.5 hour Gong Course Masterclass based on his ideas and how he works. There is plenty of discussion and instruction about various ideas, like time, putting together a set up, developing your own sounds and getting past all the bogus ideas out there about working with sound and 'sound healing.' There are also demonstrations of my ideas in action. So there's plenty of material to draw from to hopefully inspire your own creative sound journey.