Basic Padded Bag and Scarf for Singing Bowls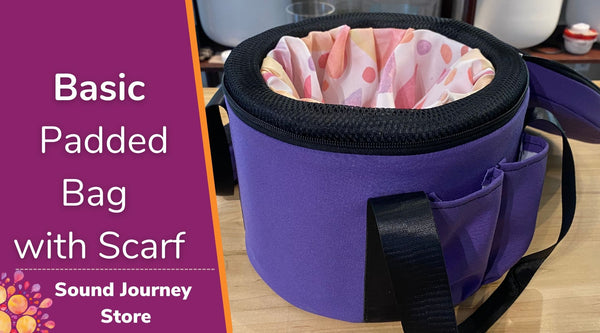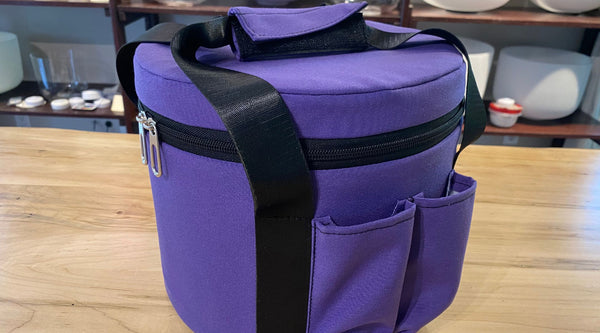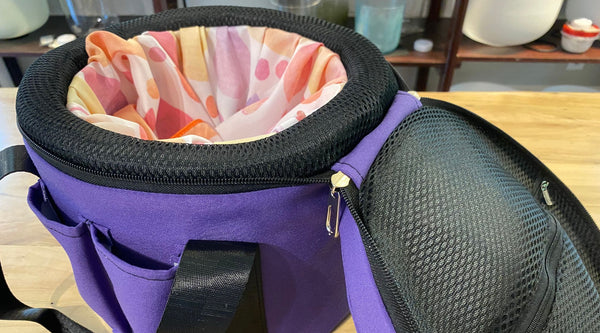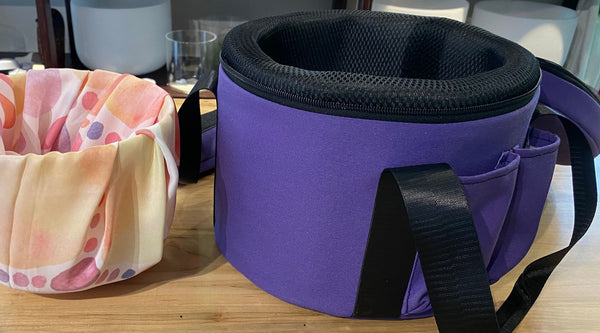 *** Free shipping on orders over $250***
The Basic Bag, as the name suggests, offers practicality with a 1 1/2" foam wall and a mesh interior. It's a simple yet effective choice for transporting your bowls to events, and it also comes with a silk scarf for easy bowl retrieval. 
Why use a Padded Bag?

Padded bags offer great convenience when transporting your crystal singing bowls between locations.
When stacking bowls inside each other, leave a 2" gap to ensure they fit comfortably. While using bubble wrap between bowls is an option, please check it regularly, as bowls have been known to break when air is lost in one spot of the bubble wrap.
For enhanced protection, consider purchasing our neoprene liners. Each liner comes with a scarf to simplify the process of inserting and removing your bowls.
Are you on a  tight budget?

If you are on a tight budget, and need to decide between buying a padded bag for your crystal singing bowl or buying another instrument, we suggest that you opt for the other instrument.  Until you have large collection, hearing one more bowl might be more important than having a nice bag on display. While we would love to sell you everything in the store, rest assured, your crystal singing bowl can be stored and travel safely in the protective molded foam insert and cardboard box that we ship it in. You can always order a padded bag at a later date.
Are you feeling a little overwhelmed? Need help making a decision?
No problem at all. Just give me a call.  I would be happy to help you determine what is the best choice for your needs. 905-563-3234
Our Guarantee
We want you to be 100% satisfied with your purchase.
If for some reason you are not happy, please call us. We want you to love what you buy, and we are happy to work with you to find the perfect item.
If you want to return or exchange an item, you have 15 days from date of arrival to return it. Shipping is at your expense. It must arrive to us in the same condition as when it was shipped out. Once we have received your returned item, and have inspected it, we will issue a full refund.