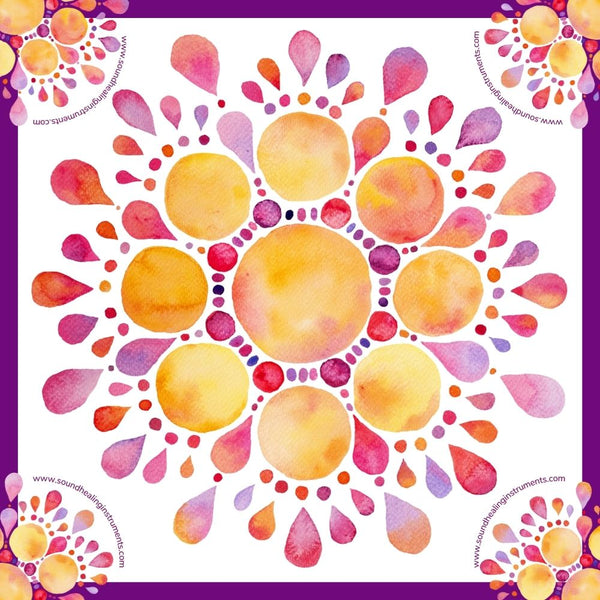 Do you ever find your self struggling to remove your crystal singing bowl from your padded bag?
Or maybe you are tired of placing your crystal singing bowl in a plastic bag before putting it in the neoprene bag.
Stress no more!   We have beautiful silk scarves that you can wrap your bowl in before placing it in your bag.  Your crystal singing bowl will slide into your bag with ease, as well as lift out with ease.