Side Arm for a Custom Gong Stand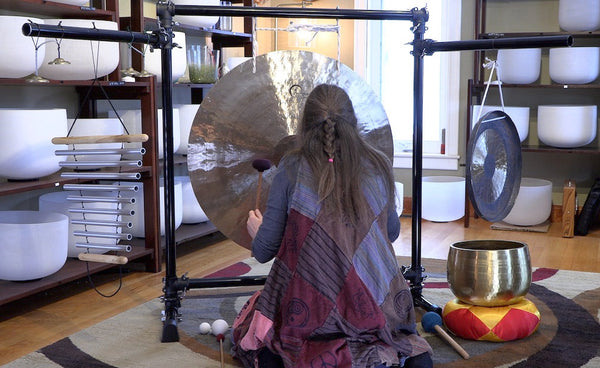 24" side arm with two hooks. More hooks available separately.
Hanging Koshi, Zaphir, Theta or Swaram chimes and smaller gongs on the side of our custom gong stands is made easy with this 24' arm.  It comes with two hooks, but more can easily be added. Check out the video of this arm in use.
We would be happy to help you build a custom gong stand. Just give us a call. 
Shipping rates vary across the country.  
Be sure to call for a shipping rate.