Deluxe Purple Padded Bags for Singing Bowls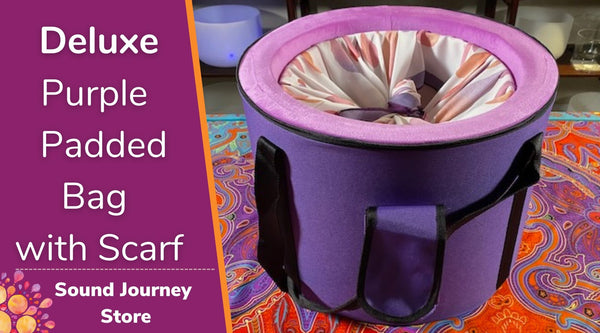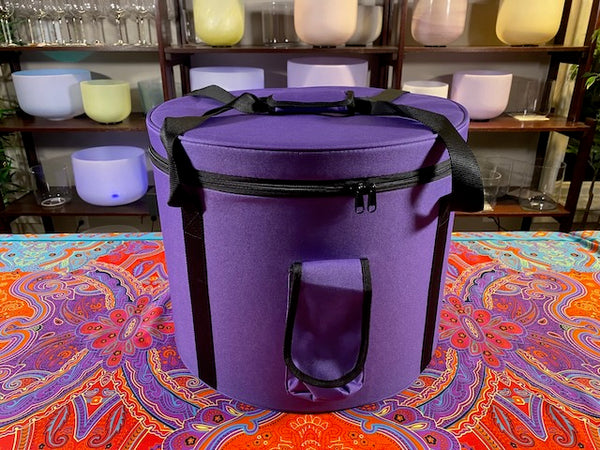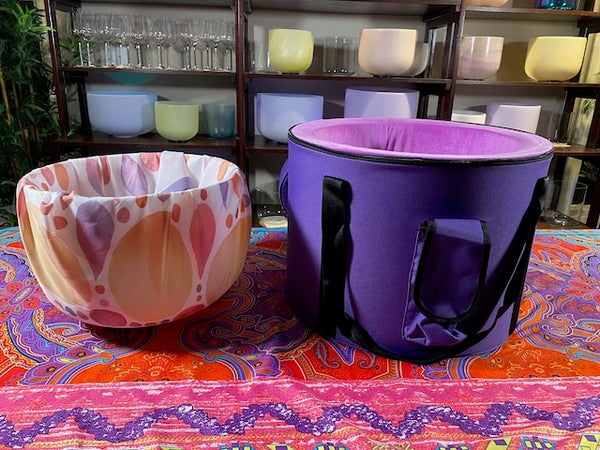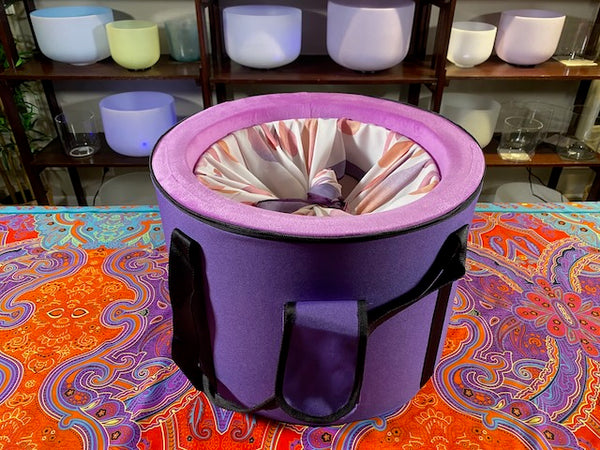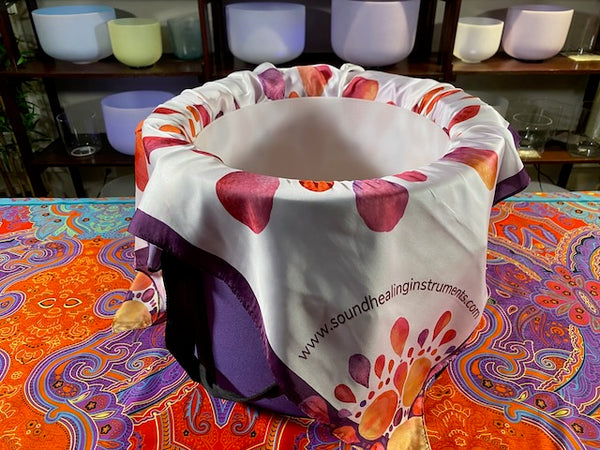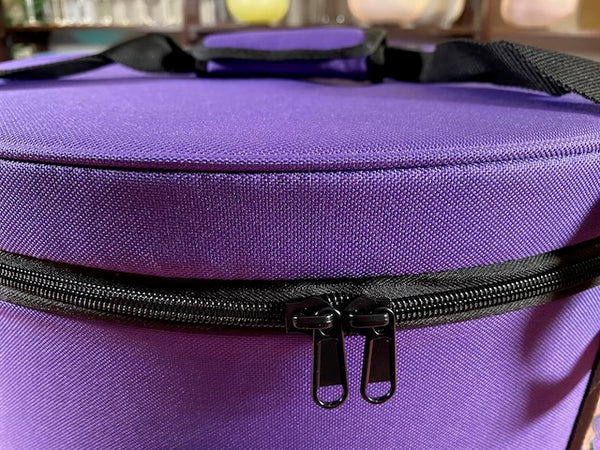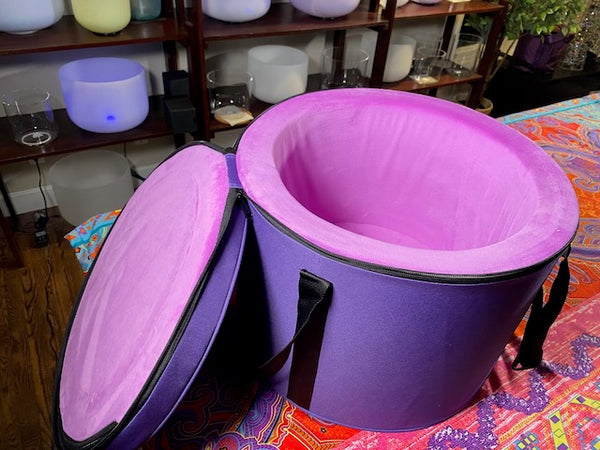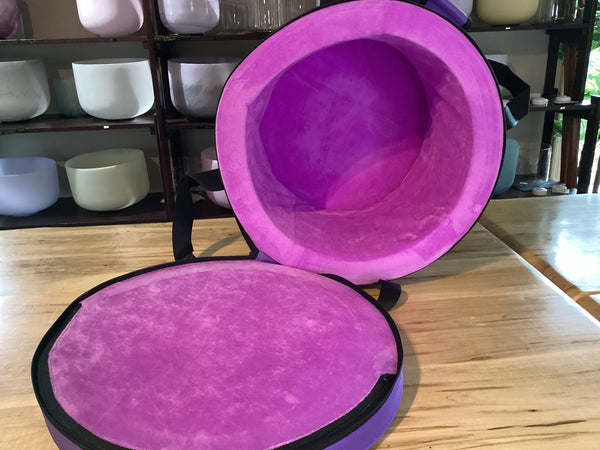 *** Free shipping on orders over $250***
Imagine the delight of carrying your precious crystal singing bowls in this exquisite bag, all while having complete peace of mind that they are safeguarded during transit. It's a harmonious blend of joy and tranquility, all wrapped up in one elegant package.
Our Deluxe Crystal Singing Bowl Bags are of top-notch quality, featuring a sturdy exterior and thick foam padding inside for optimal bowl protection. The bag's exterior boasts durable purple fabric, while the interior is lined with soothing pink fur. For added convenience, we provide one scarf to facilitate easy bowl removal from the bag.
Be sure to consider neoprene liners and scarves when stacking bowls in each other. Much safer than bubble wrap.
Why use a Padded Bag?

Envision walking into a studio, your crystal singing bowls elegantly stacked in two or three exquisite bags, igniting curiosity and excitement in those around you. The anticipation in the air is palpable!
These bags provide a convenient solution for transporting your bowls to different venues. You can neatly stack up to three bowls in one bag, maintaining a 2" gap between each. To safeguard smaller bowls, we recommend adding Neoprene Liners and Scarves. It's all about ensuring your crystal singing bowl journey is both stylish and secure.

What Materials are used in this bag?
These bags are made from high quality nylon canvas.
Are you on a  tight budget?
If you are on a tight budget, and need to decide between buying a padded bag for your crystal singing bowl or buying another instrument, we suggest that you opt for the other instrument.  Until you have large collection, hearing one more bowl might be more important than having a nice bag on display. While we would love to sell you everything in the store, rest assured, your crystal singing bowl can be stored and travel safely in the protective molded foam insert and cardboard box that we ship it in. You can always order a padded bag at a later date.
Are you feeling a little overwhelmed? Need help making a decision?
No problem at all. Just give me a call.  I would be happy to help you determine what is the best choice for your needs. 905-563-3234
Our Guarantee
We want you to be 100% satisfied with your purchase.
If for some reason you are not happy, please call us. We want you to love what you buy, and we are happy to work with you to find the perfect item.
If you want to return or exchange an item, you have 15 days from date of arrival to return it. Shipping is at your expense. It must arrive to us in the same condition as when it was shipped out. Once we have received your returned item, and have inspected it, we will issue a full refund.