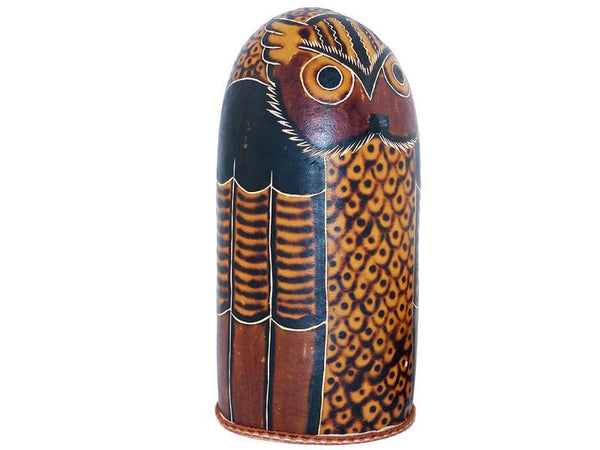 The Mother Owl Shaker is artwork that you play! Working with a very talented gourd carvers/drum maker from Peru.
The Mother Owl is a big 12" shaker filled with seeds. 
SHIPPING RATES
Shipping in Canada
We can pack several items into one box. For orders under $250, shipping is $23
Free shipping on orders over $250

Shipping to the USA
Shipping to the USA varies from state to state and can range from $23 and up. Please call or send us your town, state and zip code and we will give you an accurate rate.