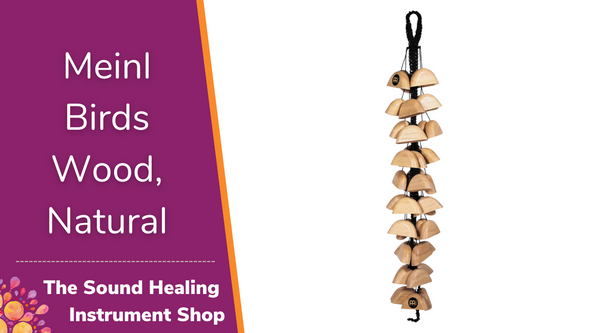 The MEINL Birds realistically imitate the sound of a flock of birds. 
Made of Siam Oak, this Meinl instrument is a beautiful addition to any sound collection.
Handle made of durable cord
Great, spherical sound
Natural, wooden sound
Easy to attach to any stand
SHIPPING RATES
Shipping in Canada
We can pack several items into one box. For orders under $250, shipping is $23
Free shipping on orders over $250

Shipping to the USA
Shipping to the USA varies from state to state and can range from $23 and up. Please call or send us your town, state and zip code and we will give you an accurate rate.