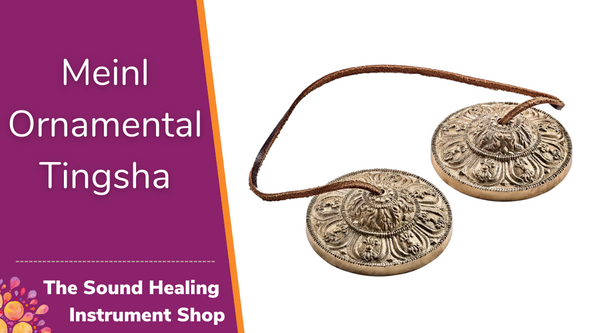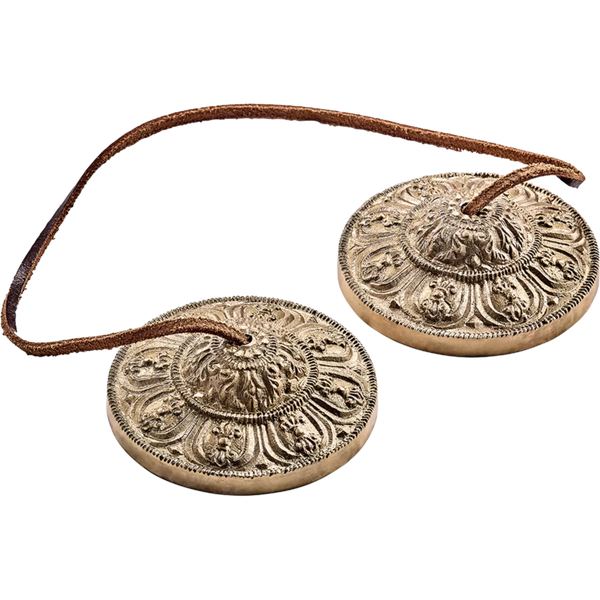 Ornamental Tingsha - 3.15"
The sound of the Meinl Sonic Energy Tingshas can be described as clear, high, brilliant, and dazzling. It lasts for about 12 seconds, becoming steadily softer over time, until it finally fades away completely.
Clear and high-pitched tone
For entering into a meditative state
For releasing blockades
Hand-crafted masterpiece made in India
The Meinl Sonic Energy Tingsha is true to the classical Tibetan cymbal. This instrument consists of two metal plates at either end of a cord. To bring the bell tone to play, it is enough to collide the cymbals gently. The peculiarity of this instrument is the interval between the two cymbals. This interval is one octave higher than our brain's alpha state. When we hear the sounds each cymbal shares through their overtones and listen to the leap between them, it is easier to enter into a meditative state. Tingshas are also used to release blockades in a person's vibration field as well as in an environment.
Our Guarantee
We want you to be 100% satisfied with your purchase.
If for some reason you are not happy, please call us. We want you to love what you buy, and we are happy to work with you to find the perfect item.
If you want to return or exchange an item, it must arrive to us in the same condition as when it was shipped out.
Shipping Rates
Shipping is not free on gongs. Shipping rates will be applied at checkout.