Meinl Bell Tree (27 bells) with Stand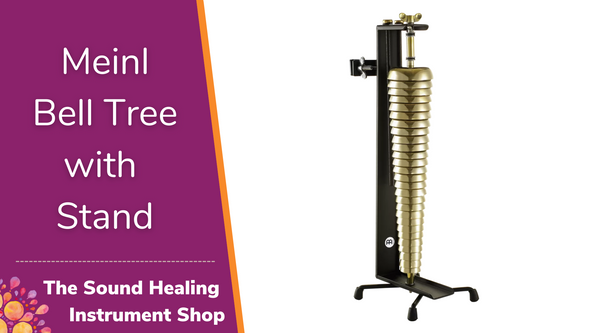 The bell tree, also known as the Chinese bell tree consists of vertically mounted inverted metal bowls. The bowls, placed on a vertical rod, are arranged roughly in order of pitch. Sliding down the bells produces a great glissando.
The MEINL Percussion Bell Tree has 27 solid brass bells mounted on a sturdy metal stand. This makes it perfect for use in an orchestra or percussion set.
The bell tree is often used to accentuate the start or the end of music passages with a bright "shimmering" effect.
Features:
Stand-alone model
27 solid brass bells
Adjustable, sturdy metal stand
Including beater and striker
SHIPPING RATES
Shipping in Canada
We can pack several items into one box. For orders under $250, shipping is $23
Free shipping on orders over $250

Shipping to the USA
Shipping to the USA varies from state to state and can range from $23 and up. Please call or send us your town, state and zip code and we will give you an accurate rate.