Meditation 3 Bar & Stiker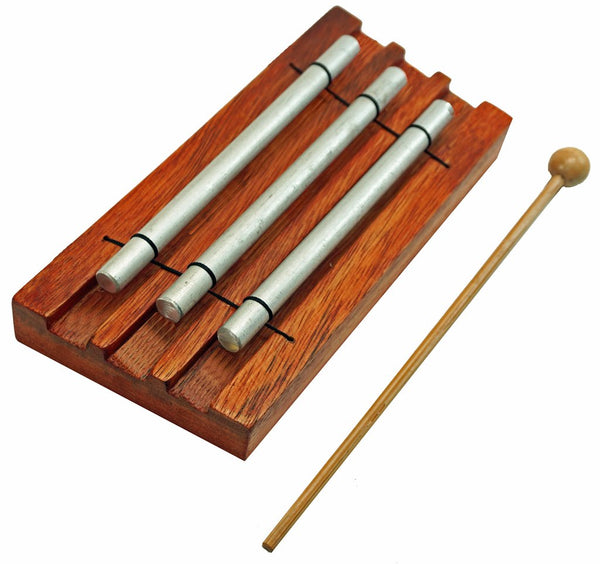 Made in Indonesia
Three solid aluminum bars provide a melodic opportunity to focus body and mind. Leather loop for wall display. Includes long handle mallet. 
SHIPPING RATES
Shipping in Canada
We can pack several items into one box. For orders under $250, shipping is $23
Free shipping on orders over $250

Shipping to the USA
Shipping to the USA varies from state to state and can range from $23 and up. Please call or send us your town, state and zip code and we will give you an accurate rate.