Lower B3: Perfect Pitch Singing Bowls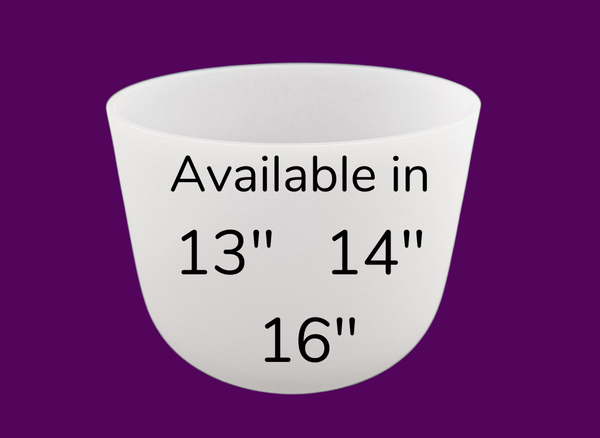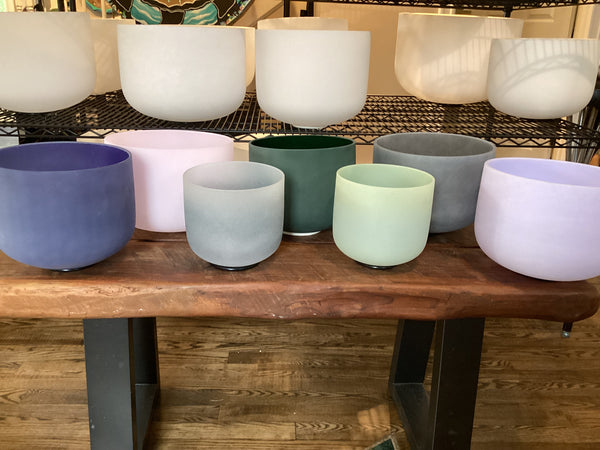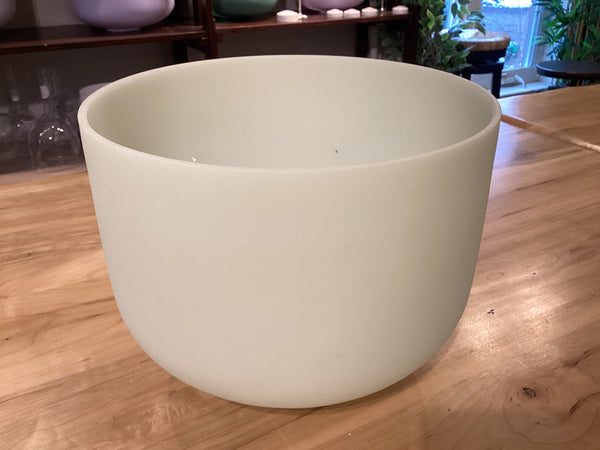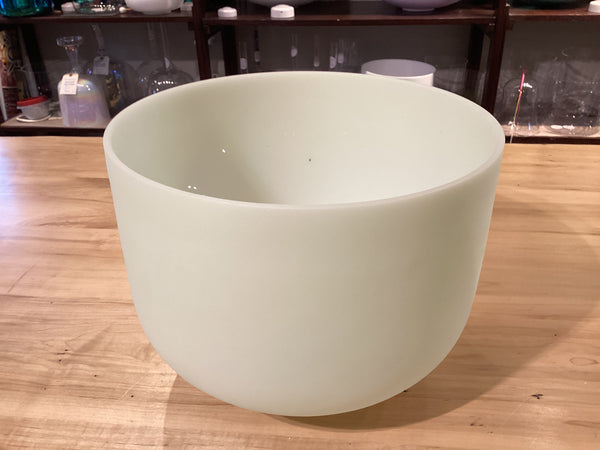 Lower B3 Frosted Perfect Pitch Crystal Singing Bowl
This crystal singing bowl is perfect pitch, ensuring that harmonies are balanced when playing more than one bowl or playing with other instruments. Why is perfect pitch important? Playing two bowls together that are not perfect pitch can sound nice and ethereal, but not balanced and grounded. We test every bowl before shipping out to be sure it plays and sounds beautiful.
Each bowl comes with a rubber O-ring. You will need to purchase a mallet if you do not already own one.
If you are overwhelmed with trying to pick a crystal singing bowl, just give us a call. We would be happy to help you out.
Spend $250 or More and We Ship in Canada For Free *

Canadian orders $1 - $249.99 are charged a flat rate of $15 (Excluding gongs and stands)
Canadian orders over $250 qualify for free shipping (Excluding gongs and stands)
Approximate Shipping Costs for a single bowl to US locations:
8" to 11" Bowl - $40
11" & 12" Bowl - $45
13" & 14" Bowl - $55
16" Bowl- $85
18" or larger, please contact us.
If you are purchasing more than one bowl, call us for a shipping rate. We may be able to stack two bowls in one box.
Will My Crystal Bowls Be Safe During Shipping?
Your crystal singing bowls are guaranteed to arrive safely. We have never had a bowl break on it's way to a customer. However, if it ever happens, just call us and we will send you a free replacement. We want you to be happy.
All singing bowls are shipped in either the padded bag that has been purchased, or in a protective molded foam insert and cardboard box. They are totally safe.
Do You Need a Mallet or Padded Bag?
Mallets & Wands
If you do not have a mallet for your crystal singing bowl, you will need to_purchase oneWhile the suede_mallet is the cheapest, very few people choose one because it makes a noisy swishing sound. Most people upgrade to one of our silicone wands or rubber ball mallets. Watch this video demonstrating the different mallets available.
Padded Bags
If you are on a tight budget, and need to decide between buying a padded bag for your crystal singing bowl or buying another instrument, we suggest that you opt for the other instrument. While we would love to sell you everything in the store, rest assured, your crystal singing bowl can be stored and travel safely in the protective molded foam insert and box that we ship it in. However, padded bags add convenience as they are easier to unpack, they take up less space and they look much more professional. Padded bags are great for those of you who plan to transport your bowls to different venues. You can stack three bowls nesting in one bag or box, providing that there is a 2" gap in size between the bowls. We provide bubble wrap to protect your bowls when they are nested.
Our Guarantee
We want you to be 100% satisfied with your purchase.
If for some reason you are not happy, please call us. We want you to love what you buy, and we are happy to work with you to find the perfect item
If you want to return or exchange an item, you have 15 days from date of arrival to return it. Shipping is at your expense. It must arrive to us in the same condition as when it was shipped out. Once we have received your returned item, and have inspected it, we will issue a full refund.
Care For My Crystal Singing Bowls
Crystal singing bowls are very easy to care for. When they are dirty, use a toothbrush, soap and water to gently scrub your bowl clean. For best appearance, air dry your bowl (a towel will leave lint).
?rel=0