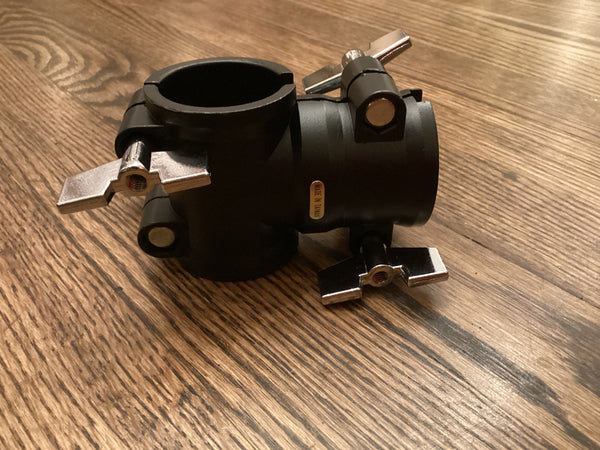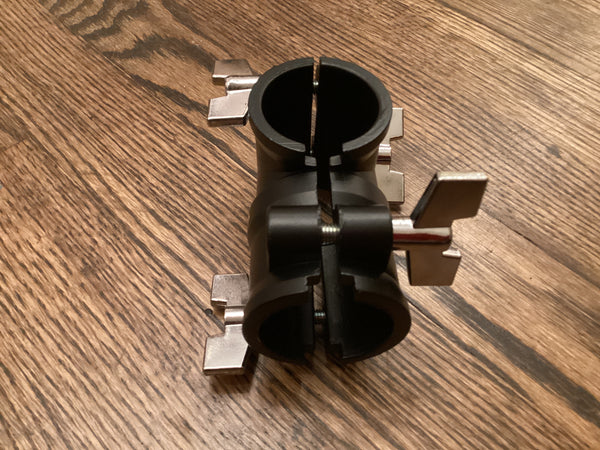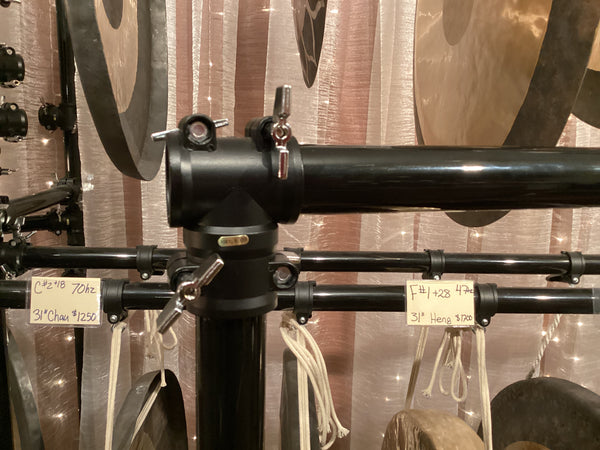 Set up your gong stand in 2 minutes with these gong stand T clamps!
T clamps are great for making a custom gong stand. No need to remember to bring a wrench, these clamps have 4 wings to tighten by hand. It makes setting up your custom gong stand super fast and easy! They are made to fit 1 1/2" pipes.
Do you want to hang a small gong or chime on the side of your gong stand? Perfect, just buy one T clamp and one short pipe and voila! You are ready to go.

You will need 6 T clamps to build a standard gong stand.