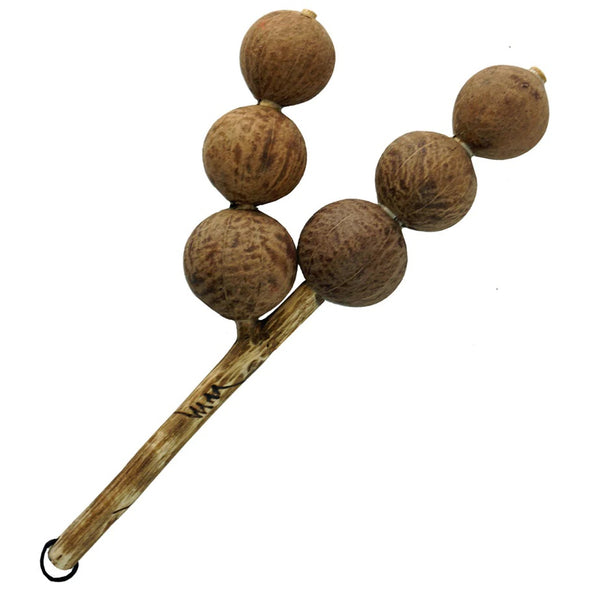 Made in Ghana 
Y not? The shaker relies on the artisan to choose wisely among the branches to find the perfect 'Y'. Double the shaking power of the 3 Pod Shaker. 
SHIPPING RATES
Shipping in Canada
We can pack several items into one box. For orders under $250, shipping is $23
Free shipping on orders over $250

Shipping to the USA
Shipping to the USA varies from state to state and can range from $23 and up. Please call or send us your town, state and zip code and we will give you an accurate rate.