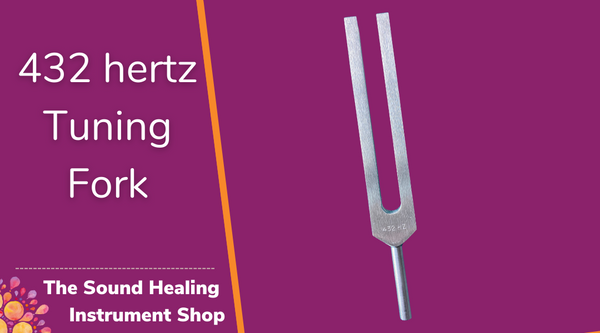 The A=432 hertz tuning fork is based on the Pythagorean spiral. At Biosonics, we encourage and support you to mindfully experiment with different sounds. The best way to understand the effects of sound is to listen and observe how the sound affects your mind and body. Discussions on ideal tuning systems have been going on in every culture for thousands of years. As it turns out there are literally thousands of different ways to tune an instrument, and thousands of different arguments for and against different tuning systems. We would prefer you have the opportunity to directly experience the sound, and then learn about the qualities others ascribe to the sound. 
Shipping Rates
If you are purchasing more than just Biosonics products please call us for a shipping rate.  We can pack your tuning forks and books into the other boxes and save you on shipping.
Shipping in Canada
For orders under $250, shipping is $23
Free shipping on orders over $250

Shipping to the USA
Shipping to the USA varies from state to state and can range from $23 and up. Please call or send us your town, state and zip code and we will give you an accurate rate. 
Our Guarantee
We want you to be 100% satisfied with your purchase.
If for some reason you are not happy, please call us. We want you to love what you buy, and we are happy to work with you to find the perfect item.
If you want to return or exchange an item, you have 15 days from date of arrival to return it. Shipping is at your expense. It must arrive to us in the same condition as when it was shipped out. Once we have received your returned item, and have inspected it, we will issue a full refund.