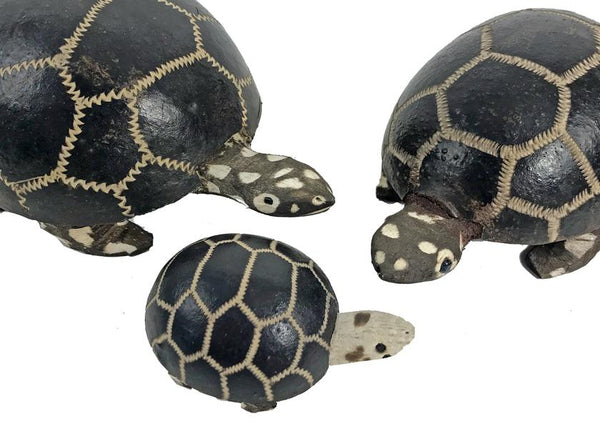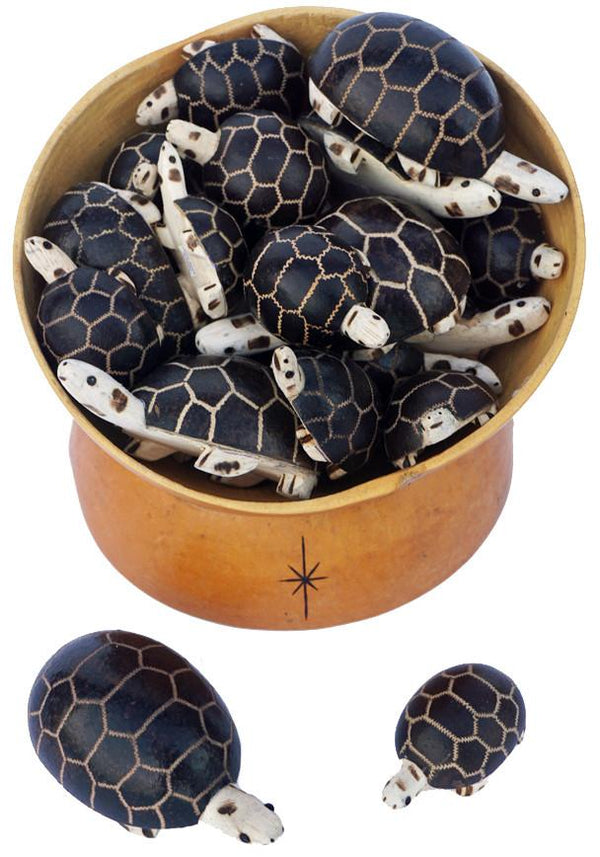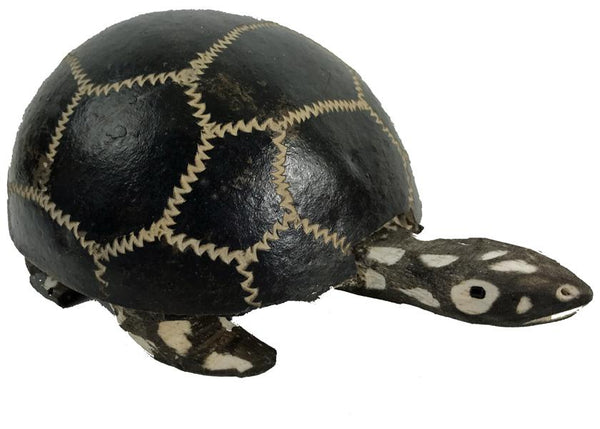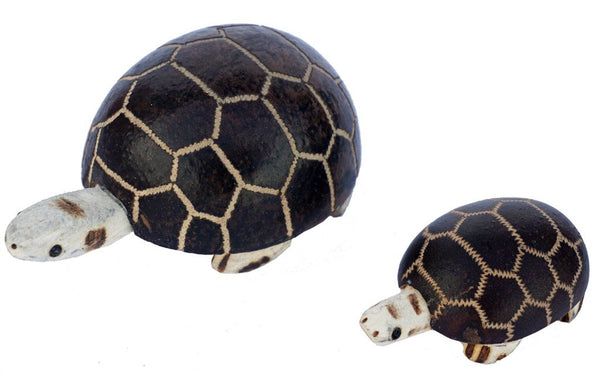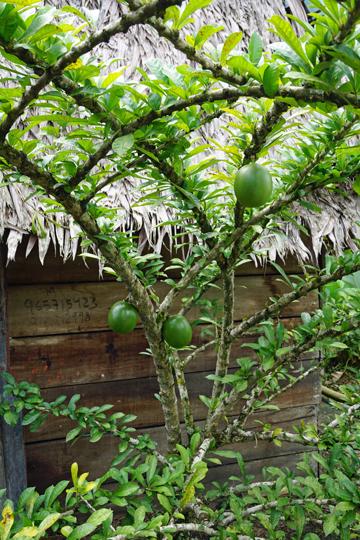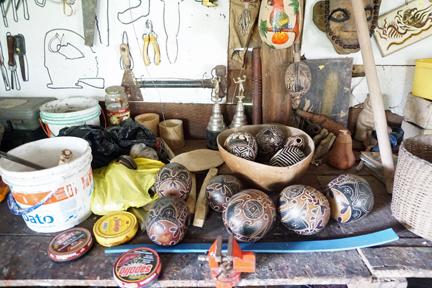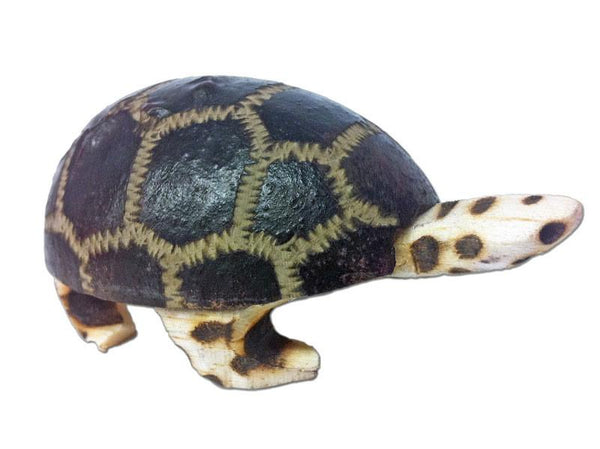 Made in Peru
The Turtle Shaker family has arrived! Papa extra-large, Mama medium, and Baby.  All musical, like the Partridge Family, but they are Turtles! Made from the nut of the Wingo tree, each is hand-carved in a Shibipo-Coniba indigenous peoples inspired design. Beans are added for the shake-shaker-shake.
Alex and his mother outside their family retail stand. It's not typical (in my experience) for artisans to have means for a retail store, however modest. All the carving of wingo nuts happen in a workshop out back - dotted with lucious wingo trees.
On a side street in Iquitos, a young boy shoots marbles with remarkable skill!
Other members of the Wingo Turtle family:
Papa   6.5"x 4" 
Baby  3" x 2"
Check our Shipping Rates
Shipping in Canada
We can pack several items into one box. For orders under $250, shipping is $23
Free shipping on orders over $250

Shipping to the USA
Shipping to the USA varies from state to state and can range from $23 and up. Please call or send us your town, state and zip code and we will give you an accurate rate.