18" Ocean Drum from Shaw Percussion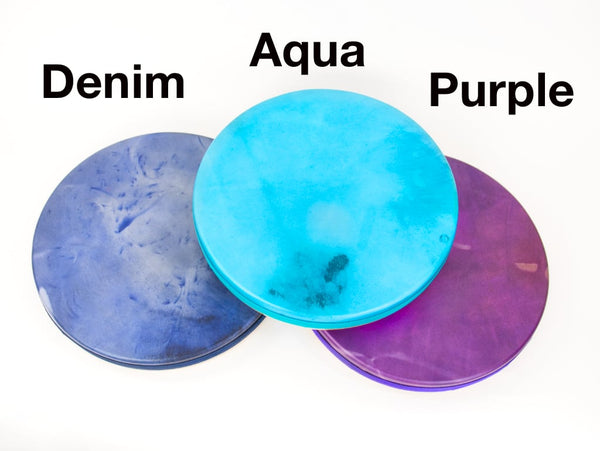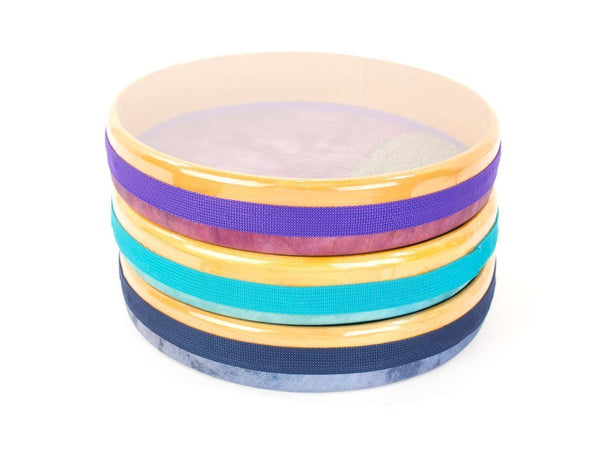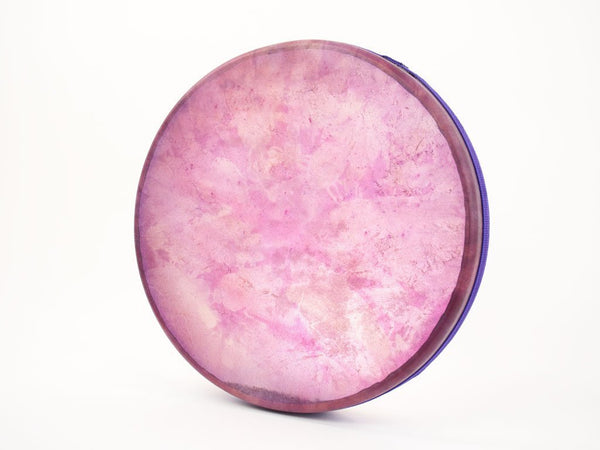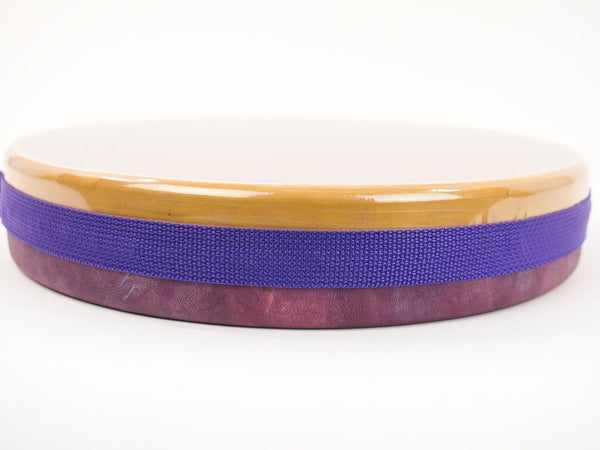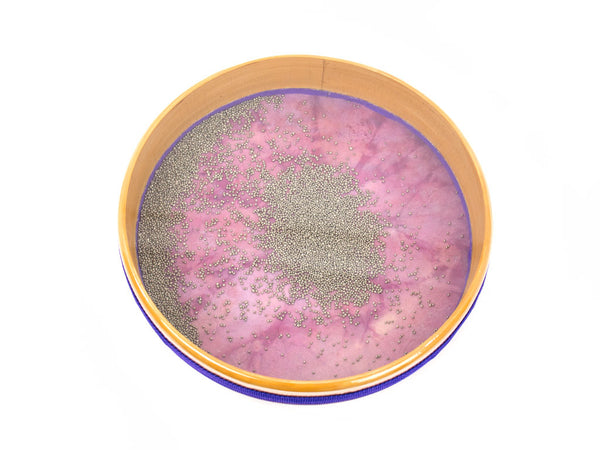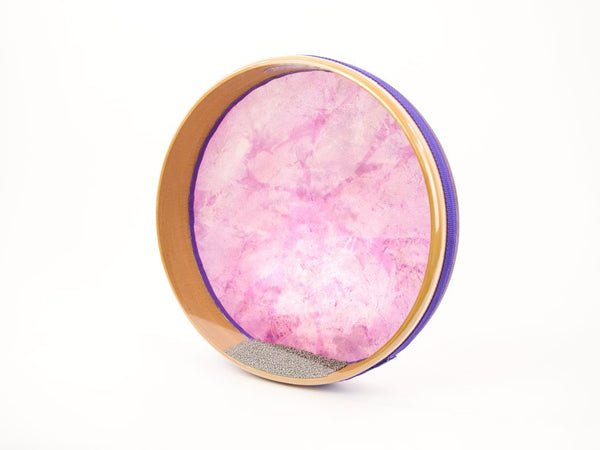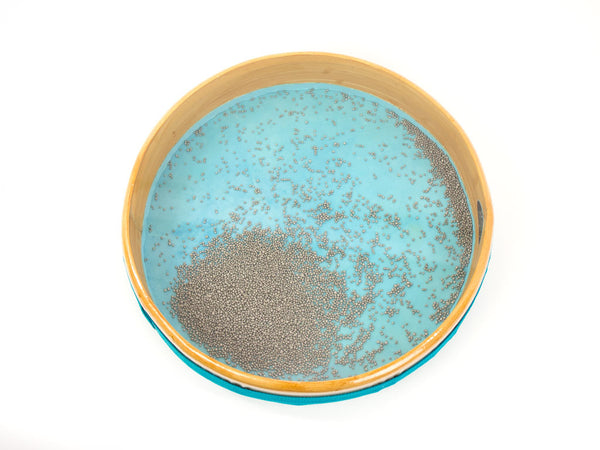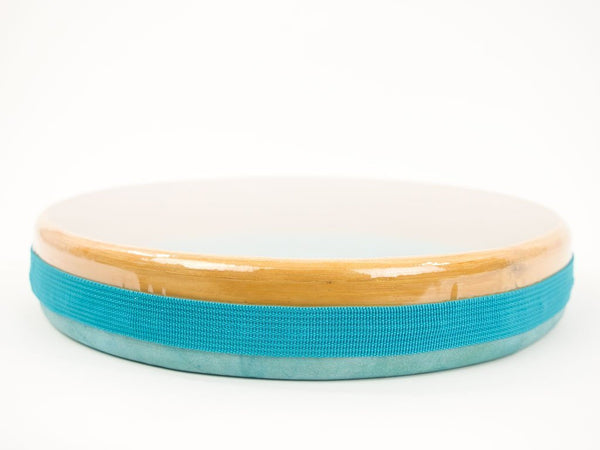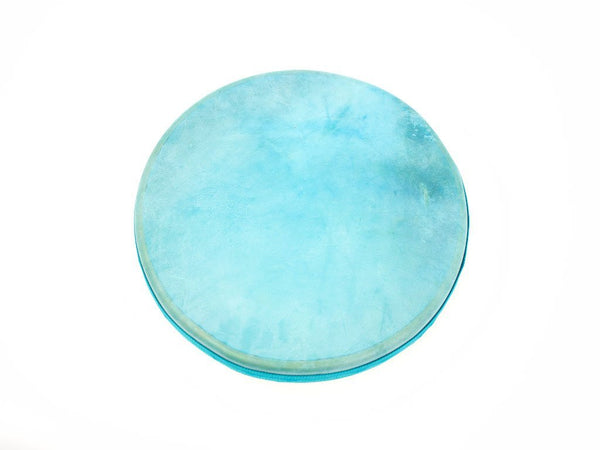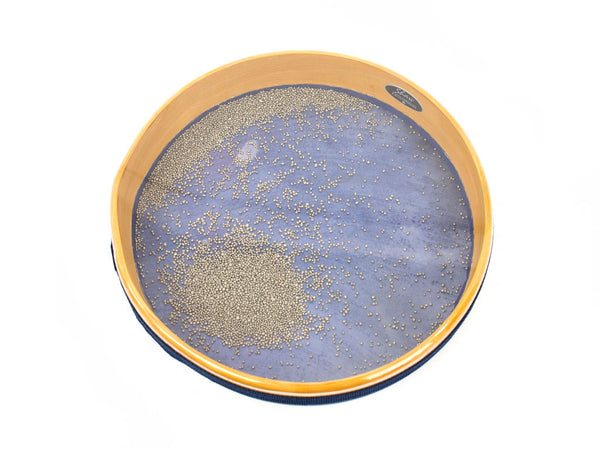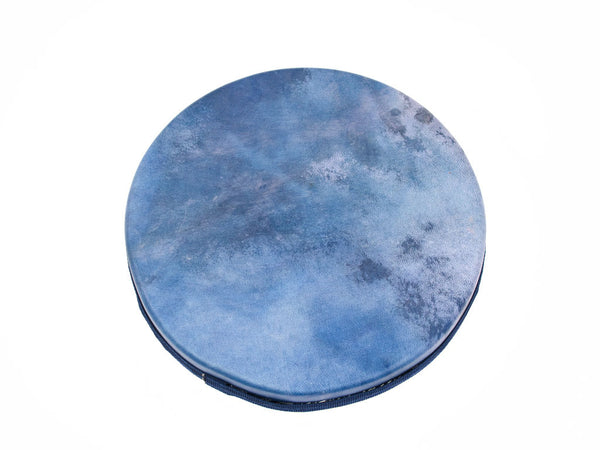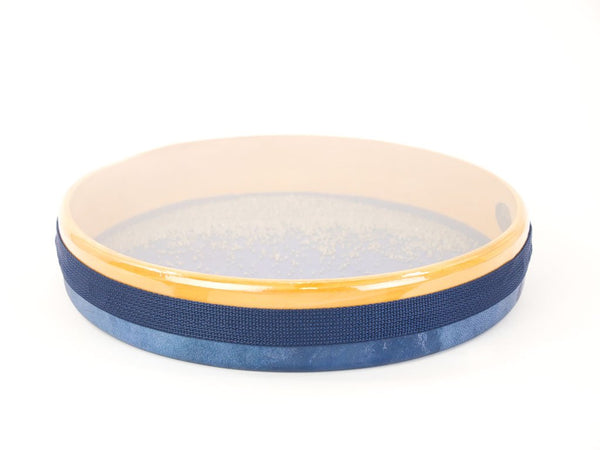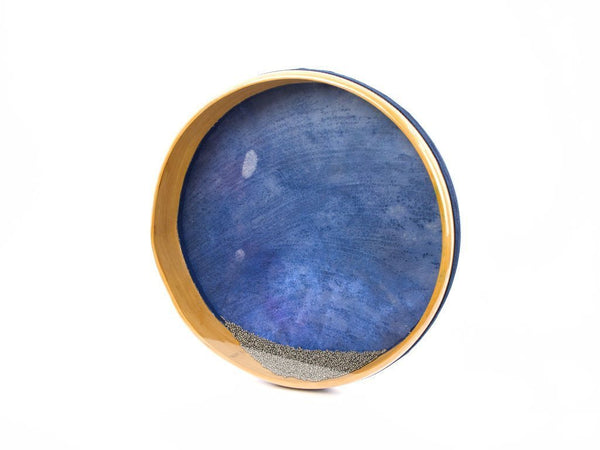 Meditative and Mesmerizing, Our 18 Inch Ocean Drum Makes Waves
Hand made in Ontario, Canada.
This double-headed Ocean Drum is 18 inches in diameter and contains stainless steel shot sealed in the space between clear plastic and a dyed goatskin head. The heads and shot work together to create a sound that has to be heard to be appreciated. The 18 inch Ocean Drum has a louder volume and slightly deeper bass tones than the 14-inch version. By holding the drum horizontally and slowly allowing the shot to roll around inside the drum you can create the meditative and soothing sounds of ocean waves. By increasing the intensity of the movement you can evoke different moods of the ocean and simulate the crashing surf.
Used for meditation, story-telling, sound therapy and sound effect creation, it can also be played like a frame drum to create even more unique sounds.
Our Shaw Percussion ocean drums feature a solid steam-bent shell, decorative trim, a goatskin and a clear plastic head.  The clear head allows you to view the shot swirl around the drum, adding to its relaxing, meditative effect. We make our ocean drums right here at our shop in Sutton West Ontario, Canada.
 Please note our Ocean Drums are individually handcrafted. Each drum will have its own unique colour pattern based on the natural goat skin head and the aqua, denim and purple dyes and will not be exactly the same as the images shown.
Click Here for Shipping Rates
Shipping in Canada
We can pack several items into one box. For orders under $250, shipping is $23
Free shipping on orders over $250

Shipping to the USA
Shipping to the USA varies from state to state and can range from $23 and up. Please call or send us your town, state and zip code and we will give you an accurate rate.