The Canadian Gong Experience: Gong Training with Mike Tamburo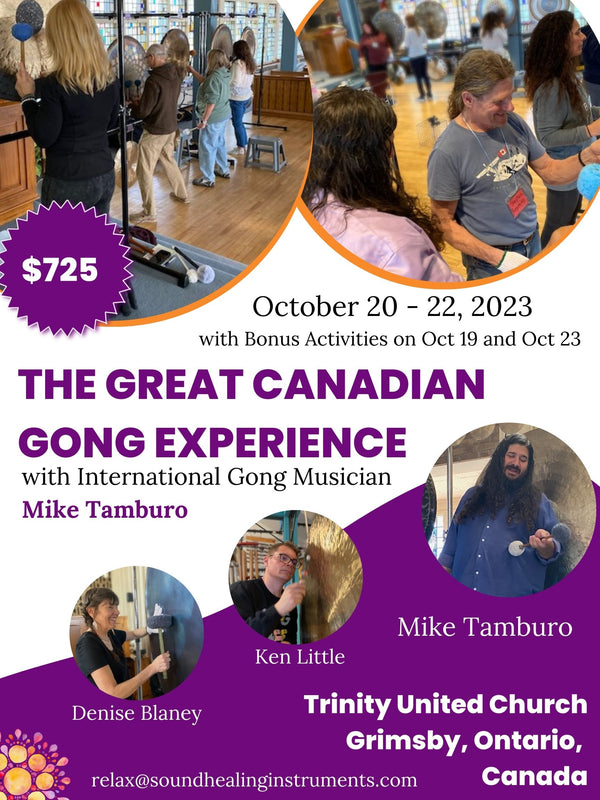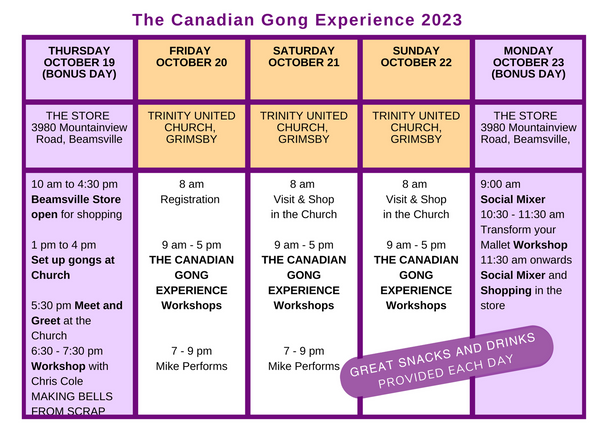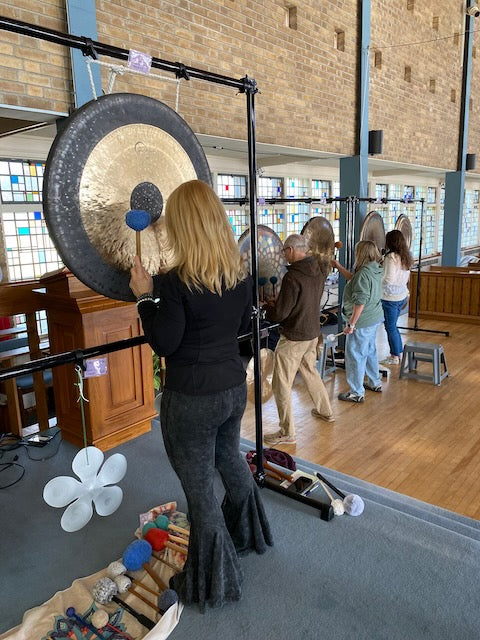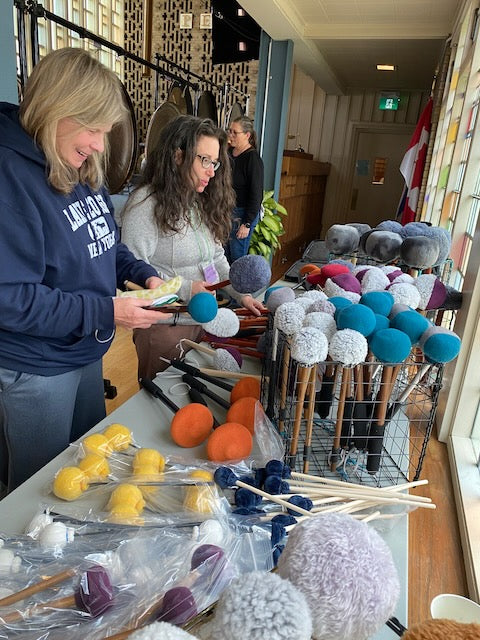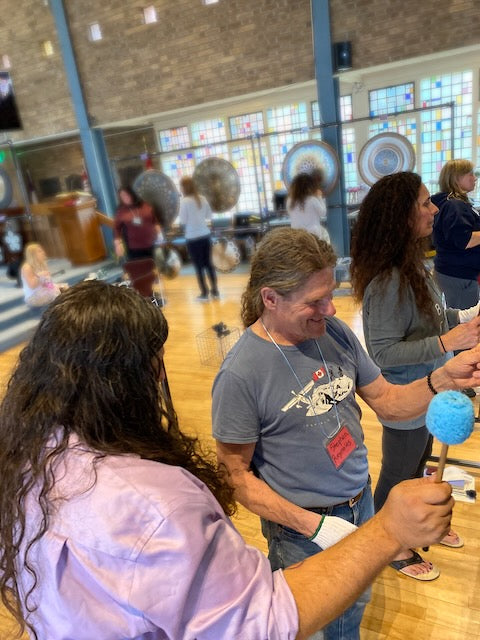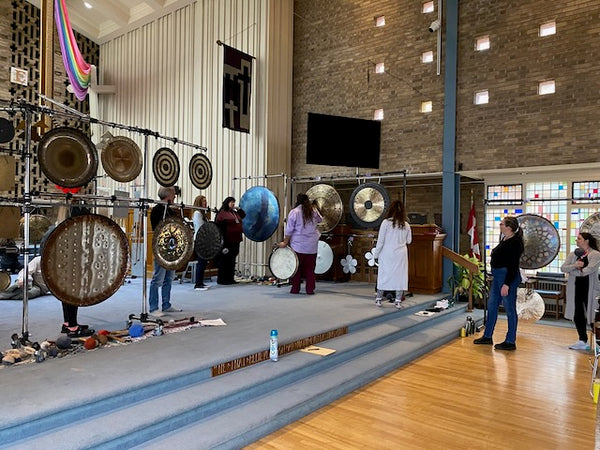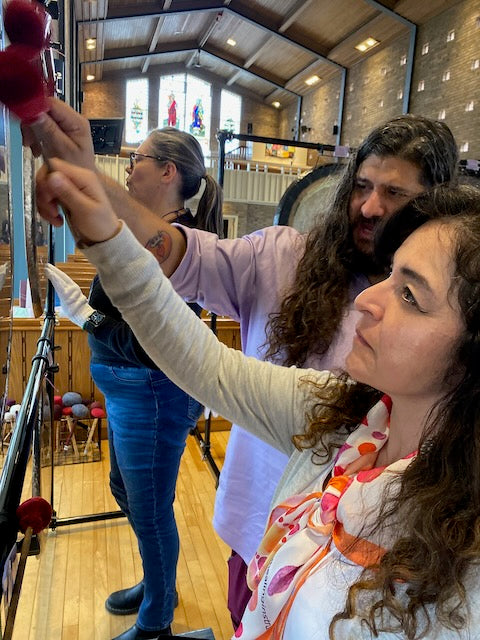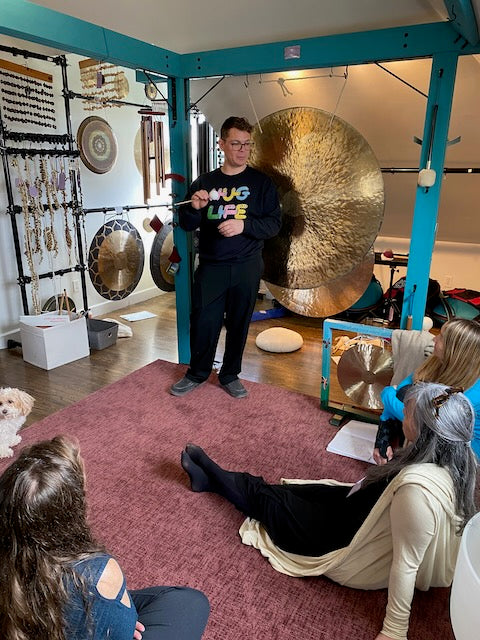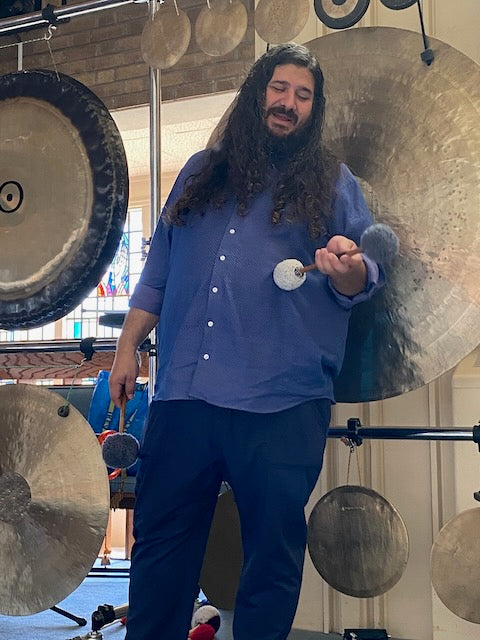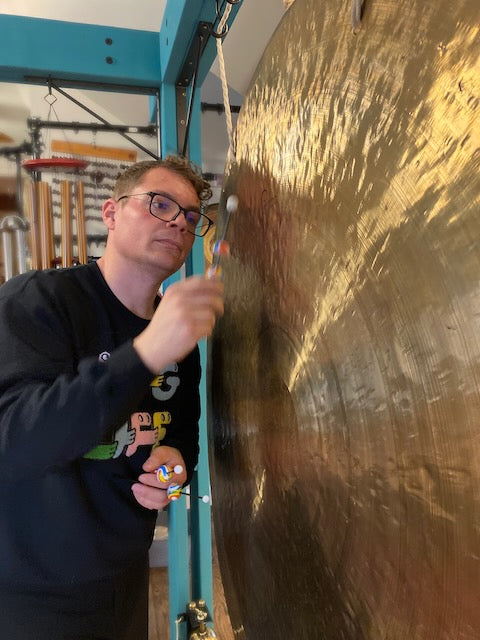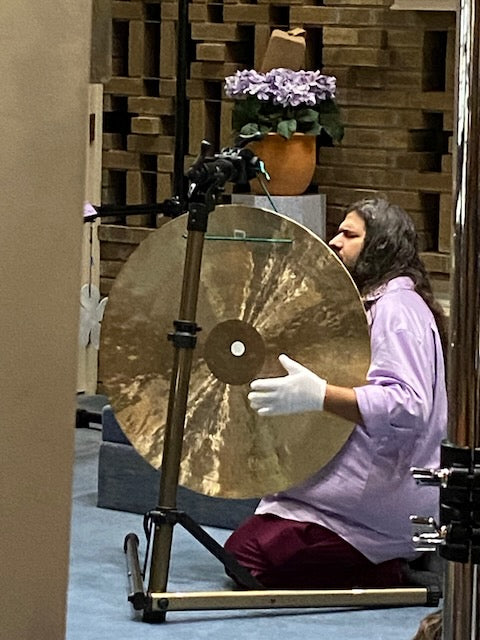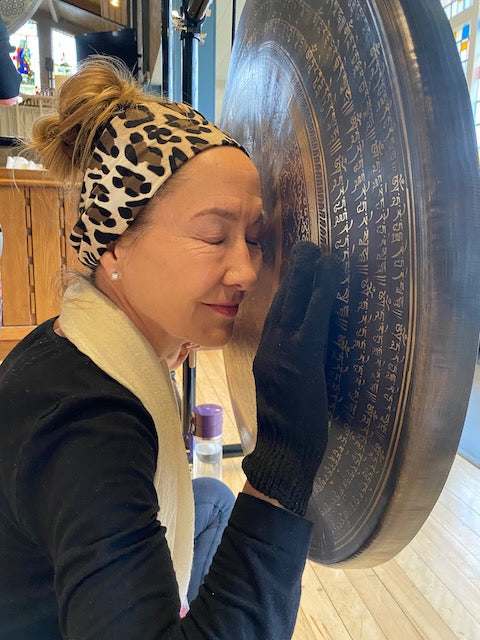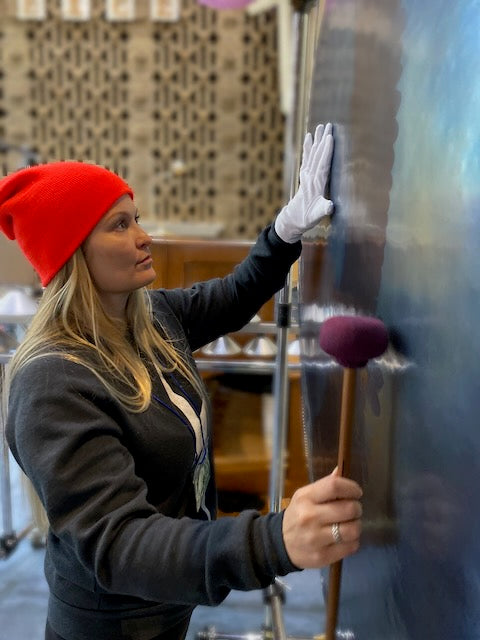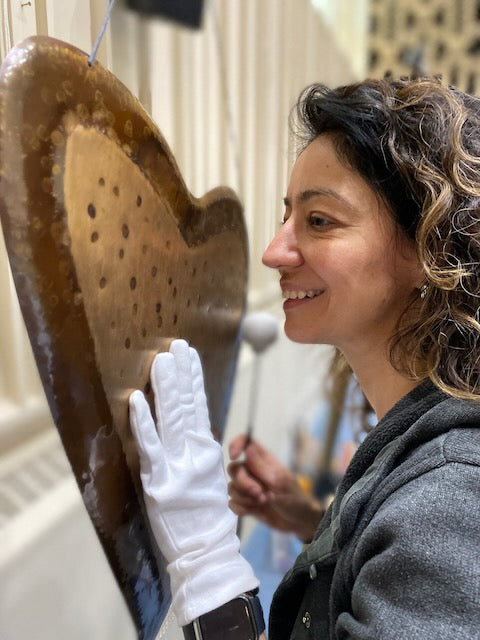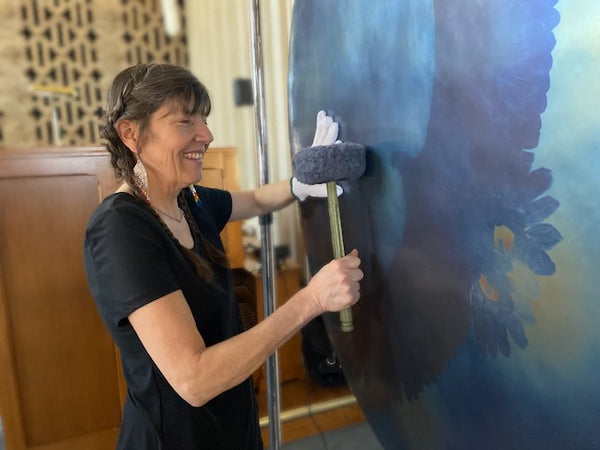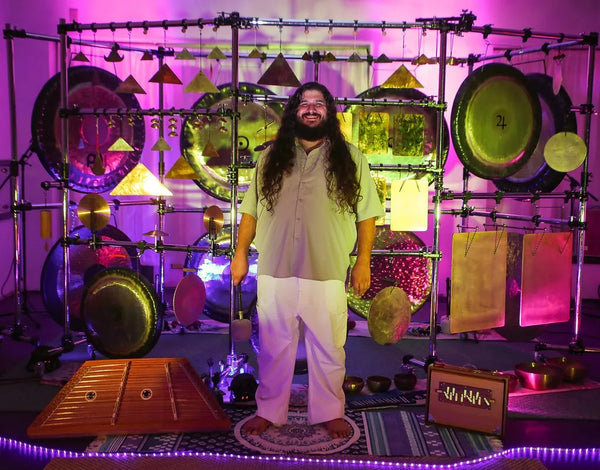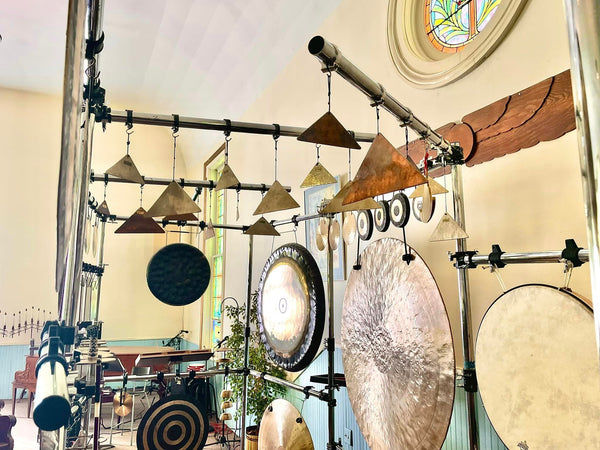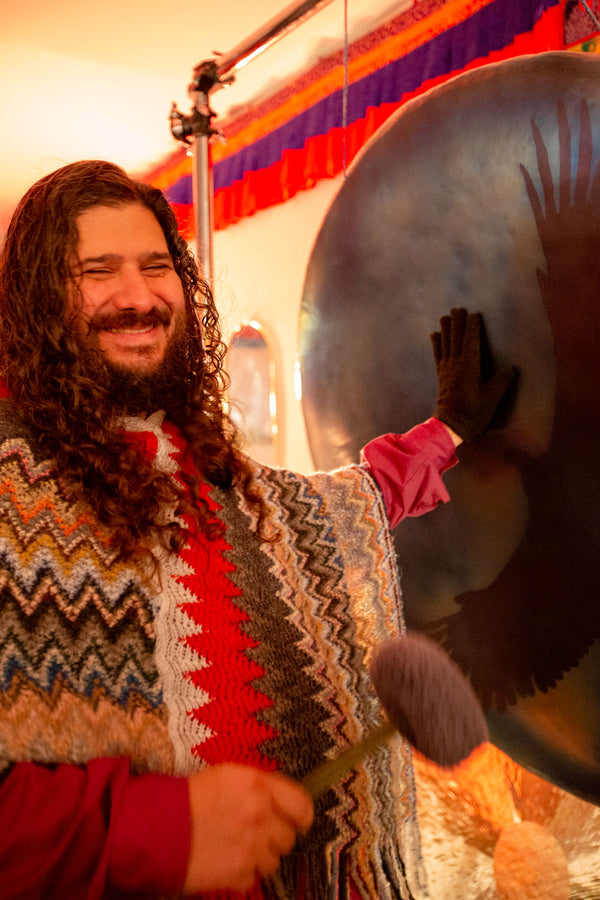 Friday October 20 - Sunday Oct 22 with Bonus days on the 19th and 23rd.
Join Mike Tamburo for an in person Exploratory and Experiential THREE DAY CANADIAN GONG EXPERIENCE with two bonus days of extra fun. It will deepen your gong practice and bring you to a new level both in playing and in understanding the potentials of working with gong music. This gong workshop is open to all levels and invites you, the player, to deepen your connection to the gong as a musical instrument.  Capable of having broad effects on consciousness we ask you to move beyond protocols into a music of the moment. You will be immersed in a series of creative exercises, gong drills, group and solo improvisations and meditative listening experiences. We will refine playing techniques, explore rhythm and dynamics, strengthen our listening and improvisational skills, learn loose composition and deepen our personal sonic vocabulary.
Come for all 5 days or just attend the main workshops on Friday, Saturday and Sunday. 
Bonus Instructors include
Ken Little: Bear Love Flumies (Friction Mallets)
Chris Cole: Making Bells from O2 Tanks
Rose Lindsay: Transforming a Chinese mallet into a great mallet (all supplies provided)
We (The Sound Healing Instrument Shop) will provide you with many different gongs to play and learn on. However, if you have a specialty gong that you wish to share with everyone to play, you are welcome to bring it along.
The three day course will be held in the very beautiful Trinity United Church, located at 100 Main Street West, Grimsby, Ontario, Canada L3M 1R7. A kitchen is on site for our use as well as being within walking distance to several restaurants for both lunch and dinner breaks.
The bonus days will be held at The Sound Healing Instrument Shop 3980 Mountainview Road, Beamsville, Ontario, Canada.
A variety of healthy snacks, baked goods and drinks will be provided.
All participants are responsible for their own meals and lodging.

There will be a total of 22 participants in this course.
CLICK HERE TO READ HOW WE MADE THIS HAPPEN
In the fall of 2022, Ivan and I attended a 10 day gong camp with Mike in Pennsylvania.  We loved Mike's approach to teaching and knew we wanted to bring him to Canada. In the spring of 2023 we ran our first 3 Day Gong Camp with fantastic reviews for all those who attended. It was so much, that we have decided to make this a regular affair, the Canadian Gong Experience. 
If you wish to make a deposit now, and pay the rest by the end of August, please send an email and i will send you an invoice.
 CLICK HERE TO READ All About Mike
Mike Tamburo is a world-renowned musician, composer, artist and educator. He is known and loved for his transformational live concerts performed on his personally curated set of gongs, bells and other metal instruments. 
A lifelong multi-instrumentalist, Tamburo has focused his talents on metal percussion instruments, string instruments (hammered dulcimer, guitar, zither, shahi baaja), as well as electronic instruments (synths, looping). 
Since 1994, Tamburo has shared more than 2,000 concerts and workshops. He has recorded over 70 albums, both solo and in collaboration with Crown of Eternity, Meisha, Arco Flute Foundation, Psychic Frost, Brother Ong and more, ranging from epic gong music to ecstatic and transcendental string music, as well as folk, drone, space rock, ambient, mantra music and sometimes unclassifiable sounds. This man loves music in all its forms! 
He teaches gong music, both in person and online with School of Gong. He is also a part of the far-reaching ethnomusicology trio, Dig Deeper, with Mitch Nur and Thomas Orr Anderson. Their online classes have explored countless musical concepts with a focus on the cultural and personal uses of sound for healing, meditation, trance, ecstatic states, relaxation, self transformation, perception, psycho-acoustics, scientific discovery, time and community. 
An early adoptee of meditation, Tamburo's music offers space for journeying, self-exploration and deep introspection. During many of his early performances, he experienced altered states of consciousness and out of body experiences. To understand these experiences, he explored kundalini yoga, energy work, the therapeutic use of sound and how sound impacts consciousness, human perception and self healing. His love for long sustained drones, overtones and psychoacoustics continues to inspire him to explore music in further directions. 
Tamburo is also an interdisciplinary sound artist, instrument builder, video artist, sound therapist, writer and meditation teacher.  https://soundseternal.com/