Sound Wisdom - Sound For Self Kit - Ready Made Kit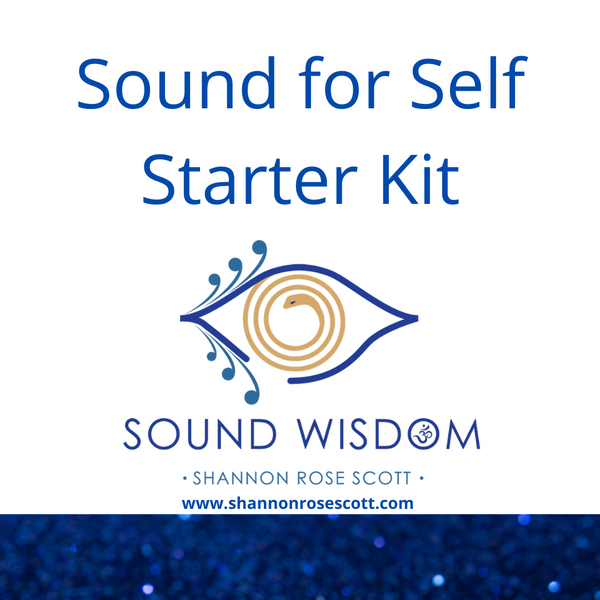 This Kit contains the following items required for the Sound Wisdom Course - Sound For Self offered by Shannon Rose Scott.
The items are all bundled here for easy shopping.  If you prefer to pick and choose your items, click on the other SOUND FOR SELF STARTER KIT icon to build your own custom set. 
This set includes the following
One 12" Perfect pitch C4 crystal singing bowl 
One 7" Perfect pitch C5 crystal singing bowl
Two silicone wands and two bunny tail mallets
One Koshi chime
One Shaker
One  5.5" to 7.5" Himalayan singing bowl and mallet
One set of Biosonics brand Body Tuners ( C&G)
One 15" hand drum 
Free shipping in Canada