Meinl Sonic Energy Chimes - 27 Bars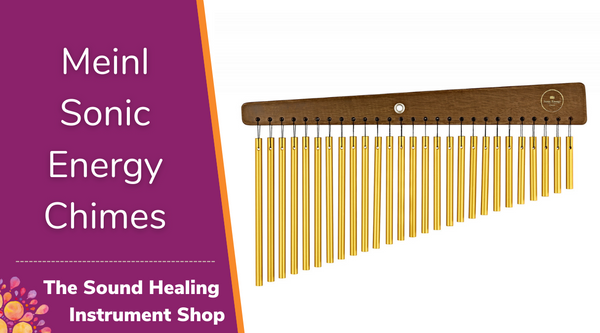 The 27 bar chimes produce a full sound with a wide tonal spectrum with 27 bars and a gold finish.
They could be used for different purposes such as sound healing, meditation, decoration, or even as unique sound effects. Choose from rather dark and calming sound characters or more cheerful and uplifting sounds!
Chimes produce wonderful, atmospheric sounds that invite you to dream.
Features:
• Materials: Jamjuree wood, Gold anodized aluminum alloy
• Colour: WB = Walnut Brown
• Features: Full sound with wide tonal spectrum
SHIPPING RATES
Shipping in Canada
We can pack several items into one box. For orders under $250, shipping is $23
Free shipping on orders over $250

Shipping to the USA
Shipping to the USA varies from state to state and can range from $23 and up. Please call or send us your town, state and zip code and we will give you an accurate rate.