Meinl Meditation Flow Chimes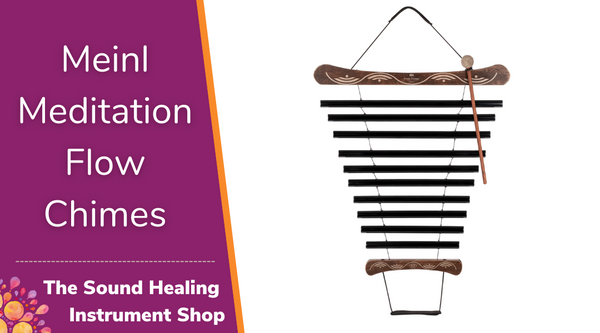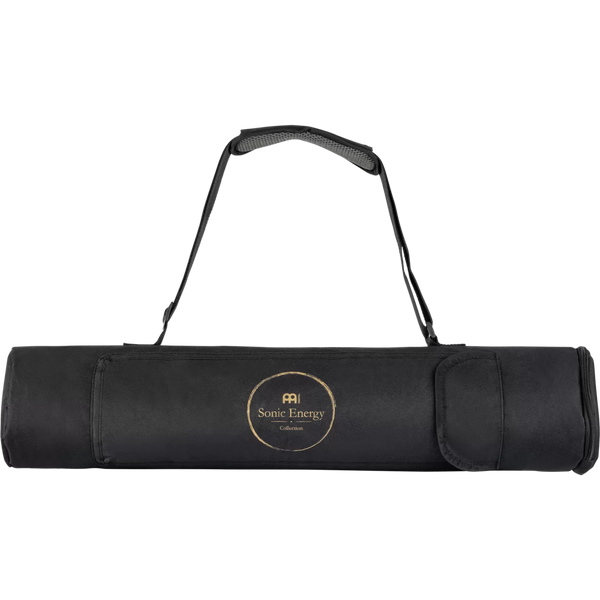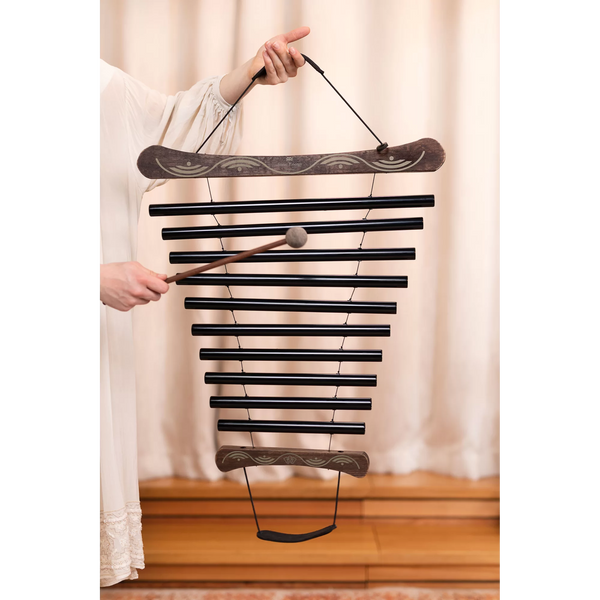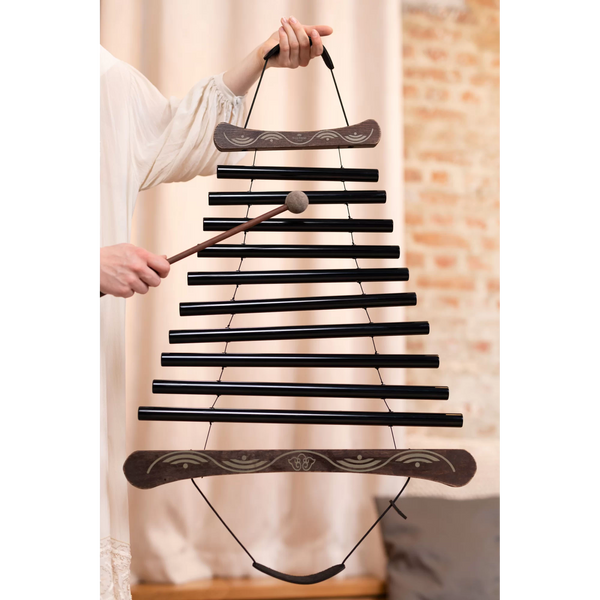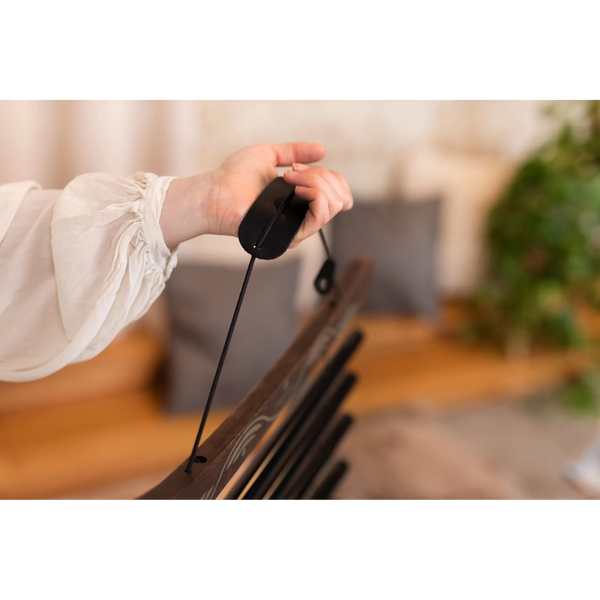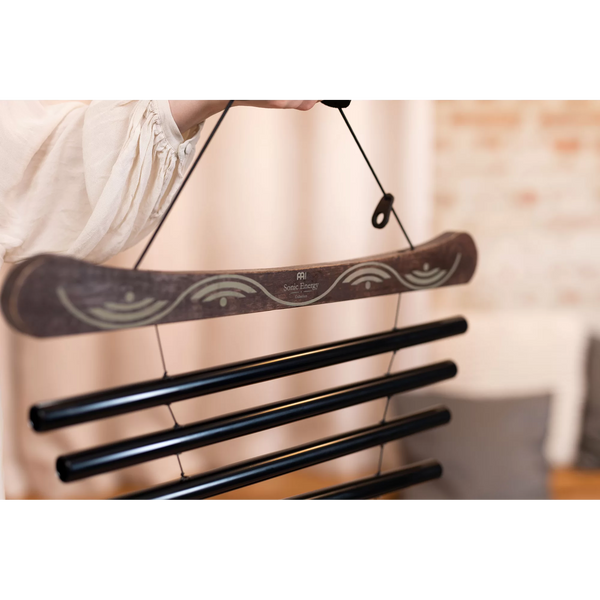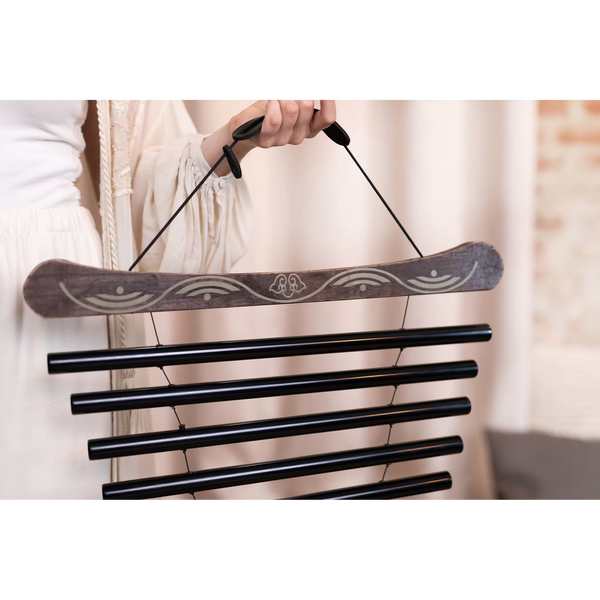 MEDITATION FLOW CHIME 38" / 95 CM, 432 HZ, 10 NOTES, C MINOR, BLACK
Tuning: C Minor: C5, Eb5, F5, G5, Bb5, C6, Eb6, F6, G6, Bb6
These ash wood and aluminum chimes can be played with the attached mallet and swirl them around to create a spherical, soothing sound. Their tones have a calming and balancing effect on the body, mind, and soul.
The sound tubes hang on sturdy nylon cords, centered in two ash wood holders. The tubes are made of corrosion-resistant aluminum and can be played separately or together.
Included in the delivery, there's a padded carrying case with a soft velvet insert and a high-quality felt mallet. The shoulder strap on the bag is adjustable.

Meinl Sonic Energy Meditation Flow Chimes are high-quality instruments that are perfect for meditation, relaxation, and sound therapy.

Calming and balancing effect on body, mind and spirit
Playable from both sides
Long lasting resonance
Integrated holder for mallet
Carrying bag with a piece of flocked velvet & adjustable shoulder strap
SHIPPING RATES
Shipping in Canada
We can pack several items into one box. For orders under $250, shipping is $23
Free shipping on orders over $250

Shipping to the USA
Shipping to the USA varies from state to state and can range from $23 and up. Please call or send us your town, state and zip code and we will give you an accurate rate.