Introduction to Crystal Singing Bowls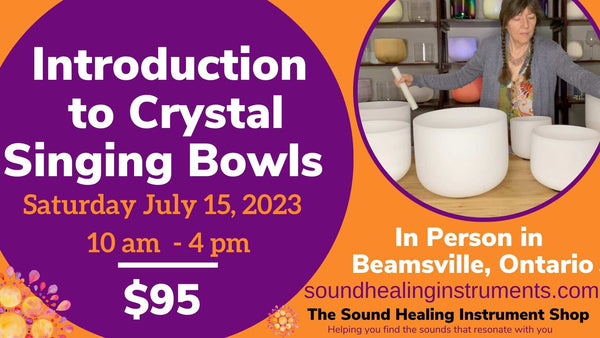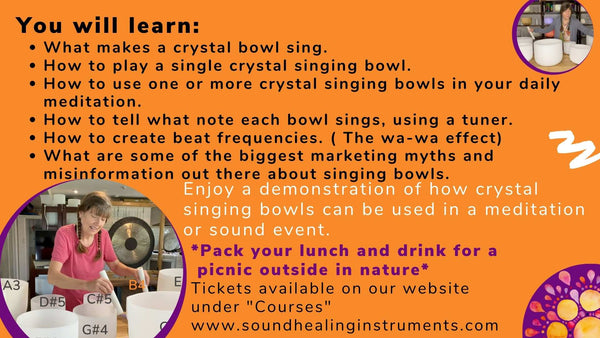 Join us at the store on Saturday July 15, 2023 from 10 am to 4 pm for a fun time as you learn all about crystal singing bowls.  Max 9 Participants.
At this workshop, you will learn:
What makes a crystal bowl sing.

How to play a crystal singing bowl.

How different combinations of notes can induce different emotional feelings.

How to use one or more crystal singing bowls in your daily meditation.

How to tell what note each bowl sings, using a tuner. (Bring your cell phone if you want to do this)

How to create beat frequencies. ( The wa-wa effect)

What are some of the biggest marketing myths and misinformation out there about singing bowls.
You will also enjoy a demonstration of how crystal singing bowls can be used in a meditation or sound event.
This workshop is held at the store at 3980 Mountainview Road, Beamsville, Ontario L0R 1B2.
We are out in the country, so it is advised to pack a lunch and drink for our lunch time break.  If it is nice, we can go sit outside in the shade and enjoy nature while we eat.